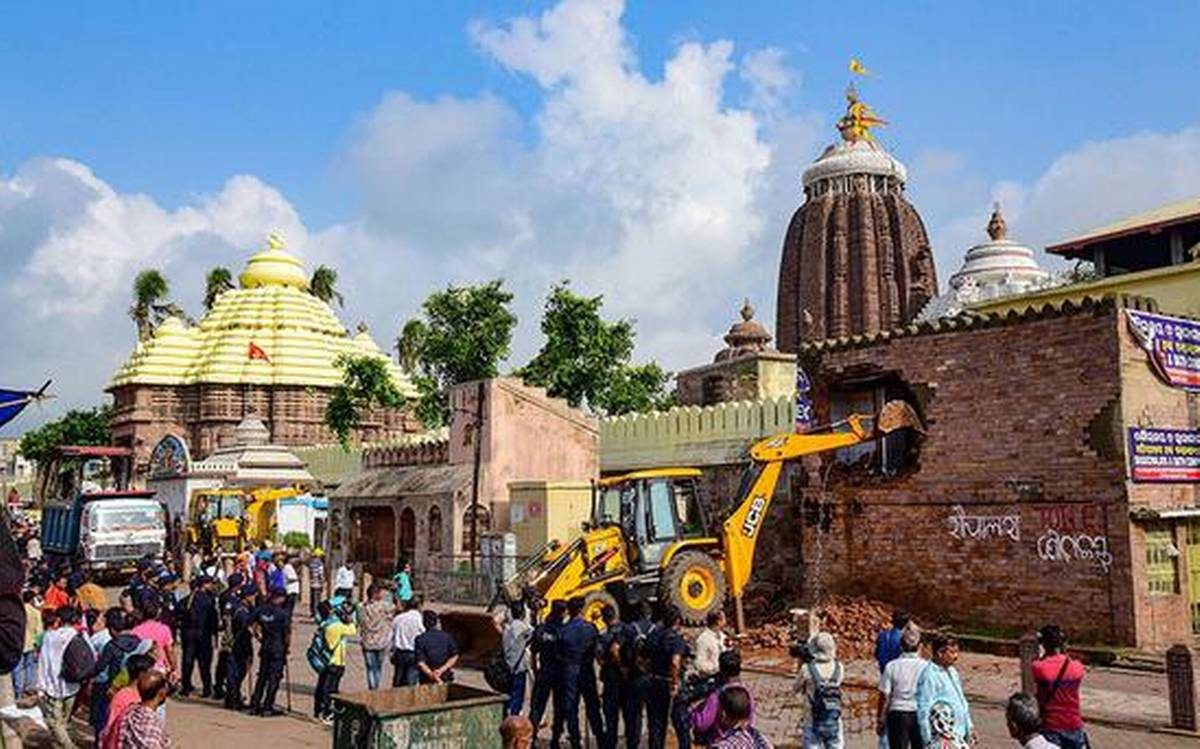 Samikhsya Bureau
Whether time is a great healer or circumstances in politics play the game changer but, political fisticuffs between the Biju Janata Dal and the Bharatiya Janata Party is on the decline.
Nothing else other than the demolition drives in Puri could have come as an opportune moment for the BJP to score a few brownie points. But, slowly it has been appearing more a friendly match kind of contest when top BJP leaders in Odisha have chosen to soft pedal on the issue while others have gone an extra mile to accuse the BJD allegedly for doing away with the heritage of the holy city by the demolition of 'mutts' in the surrounding of the main temple.
One thing that wears an outline of something amiss is that , the government had not, perhaps, opted for a semblance of consensus from the stake-holders and the Shankaracharya of Puri, Swami Nischalananda Saraswati. Who went hammer and tongue against the razing of 'mutts' as an act of monopoly contrary to the spirits.
But, so far, the stance taken by the main opposition party, the BJP, it has appeared toned down bit . Even leaders like the Union Minister Dharmendra Pradhan, who visited the holy city and met the seer of Puri, maintained a cool while reacting before the media.
His reaction to the demolition drive was guarded and there was nothing frontal aimed at the BJD government. However, he said that whatever is being done for the safety and security of the temple of the Lord, care must be taken to let things happen under a shade of consensus. Pradhan was, first time, heard saying something that was palliative on the actions of Naveen-led dispensation.
Whereas, leaders from the Congress and from other fields have tried to paint the demolition drive as an act driven by disregard for the people who are either 'mutt' owners or even a shop keeper.
44 Views