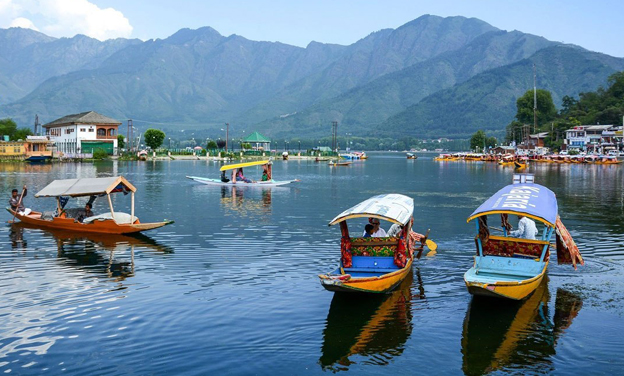 Samikhsya Bureau
Notwithstanding the consequence or repercussion that the abrogation of the Artcle 370 and 35 A might produce in that region but there were certain rigors in the line those were required to be stemmed. Done in a haste and with the strength of a brute majority ; few such questions are bound to emerge.
But it has unleashed a feverish effect on the media channels, across board, where all and sundry has enough reasons to be foretellers on Kashmir's future. Yes, Narendra Modi has turned the tides here and there is just undeniable. Whether Tripple Talaq or now Article 370 ans 35 A the table was turned on the critics and the ones who had dared the NDA to touch 370.
'New India, New Kashmir' a fresh coinage that is bound to remain obsessed with the issues for some time to come.
But were all that viewed in advance or it came to transform itself after the last shocking majority that rocked the word called 'opposition' from the political lexicon for some reasons.
The nation has surely reposed tremendous faith on the Prime Minister Narendra Modi, regardless of the pricking tags attached to his way of administering but, the PM should not be faulted from the word go.
Like some leaders in Kashmir air a feeling as if a hornet's nest is stirred by the abrogation and some were heard saying it was a 'mistake' to have chosen to remain with India rather than Pakistan. Such triggers are bound to emerge before things settle down.
But, the bigger question is, some acerbic political critics of past era had during that  time foreseen that in any democratic system a ' Big Brother' attitude  is always self-corrosive. That must be taken care of by the present dispensation and very assiduously.
Mainly, when a pattern of rule gets obsessed to tag even the past achievements to its own credit. Success should not be allowed to consume one's sense of reason.
But the abrogation of 370 after 70 years can be curtain raiser towards a new morning for the people of the valley but now it would be paramount task before the system to tame the rogue neighbour . That will be the real abrogation.
Tags:
51 Views