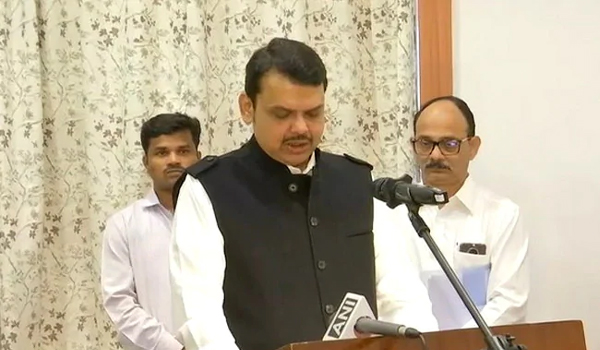 Samikhsya Bureau
Heaping allegations on the Shiv Sena for creating a confusion between them and the BJP, Debendra Fadnavis said that, this thing has happened despite the mandate of the people of Maharashtra has gone in favour of BJP and Shiv Sena.
Recalling the pre-poll time alliance the outgoing CM said that, Sena always indulged in a power hungry mode and upset the efforts of all for a natural alliance rule in the state.
Fadnavis, while announcing his decision that he is going to tender his resignation to the governor, said that,  the BJP is ready to sit as a strong opposition in the Assembly.
Reiterating the achievements during the rule under his chief ministership, in a tongue-in-cheek observation said that, the trip comprised of the Shiv Sena, NCP and the Congress would never be able to offer an able political administration and he expressed doubts about the longevity of the new dispensation that plans to come to power.
'We had hoped to form the government with our long time ally but the efforts failed' Fadnavis said.
36 Views