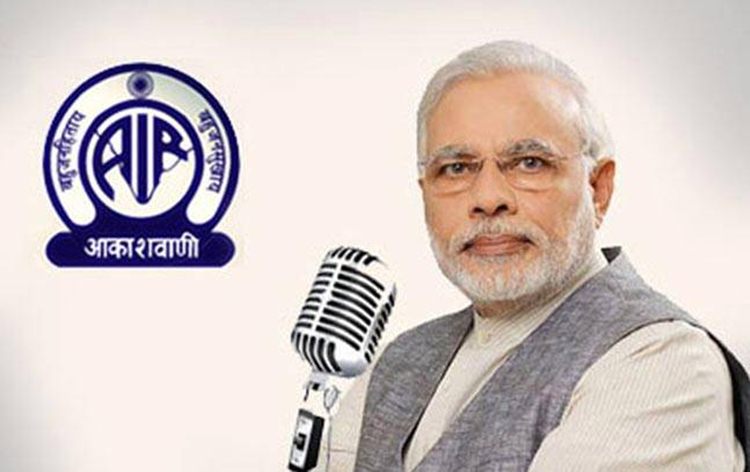 New Delhi, Sep 29 (UNI) Prime Minister Narendra Modi on Sunday wished eminent singer Lata Mageshkar on her 90th birthday. Addressing the nation through his monthly radio broadcast "Mann Ki Baat", the Prime Minister conveyed his best wishes for the upcoming festive season. "There would hardly be anyone who does not show utmost regard for Lata Mangeshkar ji. She is elder to most of us and has been witness to different eras in the country. We address her as 'didi'. She turns 90 today," the Prime Minister said.
"Wish you a very happy birthday, congratulations in advance. May your health be good, your blessings be with all of us, just to pray and salute you, I called you before I left for America," Mr Modi told Lata Mangeshkar. While talking to the Prime Minister, she said, "I know that the picture of India is changing with your arrival and that, that makes me very happy."
Further, Mr Modi extended greetings on festivals and talked about skills and strength. "My dear countrymen, with Navratri, from today onwards, the atmosphere of festivals will once again be filled with new enthusiasm, new energy", he further said. "This Diwali, let us celebrate 'Bharat Ki Lakshmi'. Let us celebrate the skills and strengths of our Nari Shakti", he urged.
On Saturday, he returned from the United States after attending the United Nations General Assembly. Last month, during his address to the nation, "Mann Ki Baat", the Prime Minister had pitched for launching a "new mass movement" against single-use plastic from October 2, the birth anniversary of Mahatma Gandhi.
23 Views