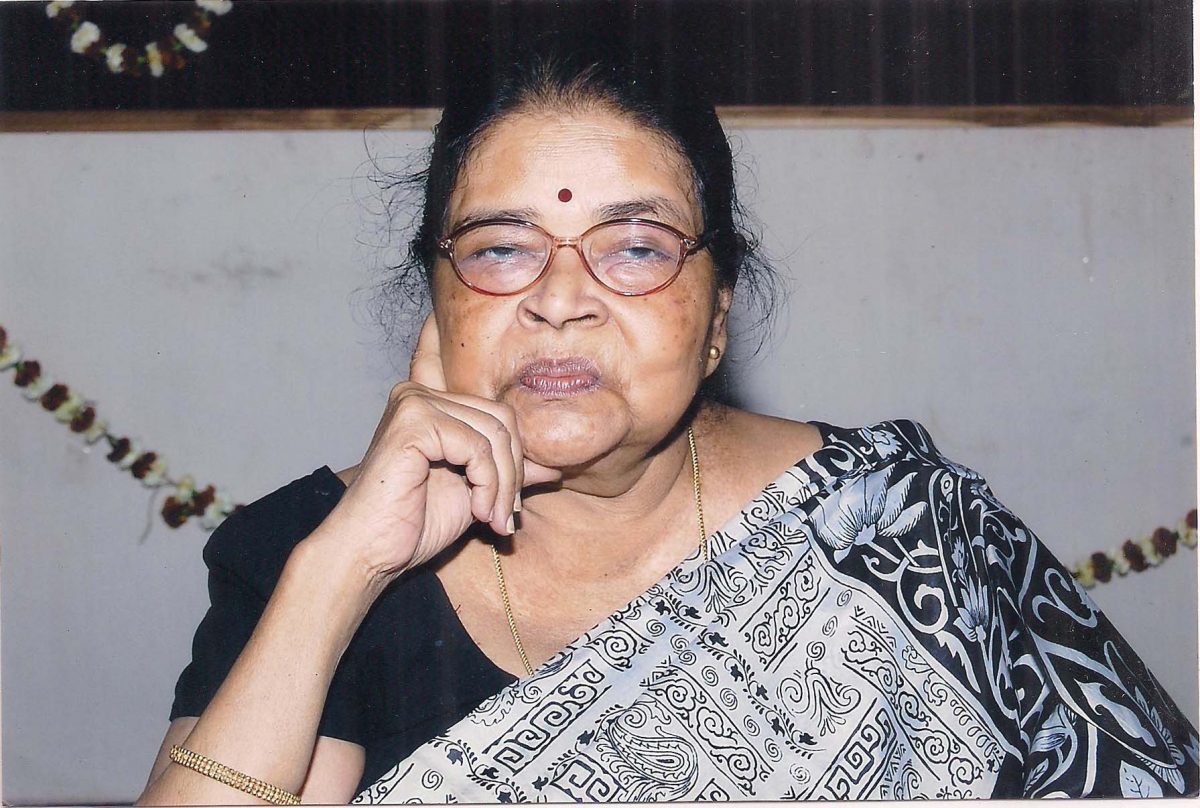 Shyamhari Chakra
Bhubaneswar: When herparents resolved to name her Binapani – after the Hindu Goddess Saraswati who represents knowledge and arts – little did they know then that their daughter would be known in future for her pen to win hearts of countless readers besides top honours of the country and the state as a writer.
On Saturday, the celebrated Odia writer – Binapani Mohanty – was conferred Odisha Sahitya Akademi's coveted Atibadi Jagannath Das Puraskar – State's highest honour for contribution to Odia literature.
The writer was also decorated with the prestigious Padma Shri Award earlier this year. She has also been the recipient of the State and Central Sahitya Akademi Awards in 1968 and 1990 respectively apart from scores of prestigious awards, appreciations and recognitions.
The prevailing pandemic prevented the Government to host the usual award presentation ceremony in the state capital. However, in a rare gesture of humility, the Department of Culture decided to reach the octogenarian writer's residence for the ceremony.
The honour, that carries a citation, cash award of rupees one-lakh and a shawl, was presented by Tourism and Culture Minister Jyoti Prakash Panigrahi in presence of Department of Culture's Principal Secretary Manoranjan Panigrahi, Director Bijay Kumar Nayak, Cuttack District Magistrate Bhawani Shankar Chaini and Akademi Secretary Suchismita Mantri.
"I am moved the most that they came to my place to honour me," stated Binapani, now 84, expressing her gratitude to the government's representatives.
Binapani is the 27th winner of this rare honour was instituted in 1993. With this, she joined the elite league of iconic Odia writers like Radhamohan Gadanayak, Nityananda Mohapatra, Manoranjan Das, Manoj Das, Mahapatra Nilamani Sahoo, Rabi Singh, Bibhuti Patnaik and Ramakant Rath among others.
She is the second woman writer of the State to claim this coveted honour, 19 years after Basanta Kumari Patnaik had bagged it.
Binapani hails from Chandol village of erstwhile Cuttack district – presently in kendrapada district – but was born at Berhampur town in 1936 where her father was posted. It was her mother who constantly nourished her literary sensibilities, encouraged her to have the best of education and backed all her choices of life.
Her literary journey commenced with poetry. Even before she graduated from Odisha's most prestigious Ravenshaw College, her writing bagged Prajatantra Puraskar followed by Jhankar Puraskar – both for her poems instituted by the popular Prajatantra newspaper.
However, it was the prestigious Odisha Sahitya Akademi award for short-story in 1968, that she claimed when she was only 32, established her as a short story writer with a distinct signature.
Way back in 1986, her most acclaimed and award winning story Patadei, was translated into English by internationally acclaimed poet Jayant Mahapatra  and was published in the popular magazine Femina – a rare achievement for an Odia woman writer of that era. The story was also dramatized and telecast as Kashmakas in Hindi on national broadcaster Doordarshan.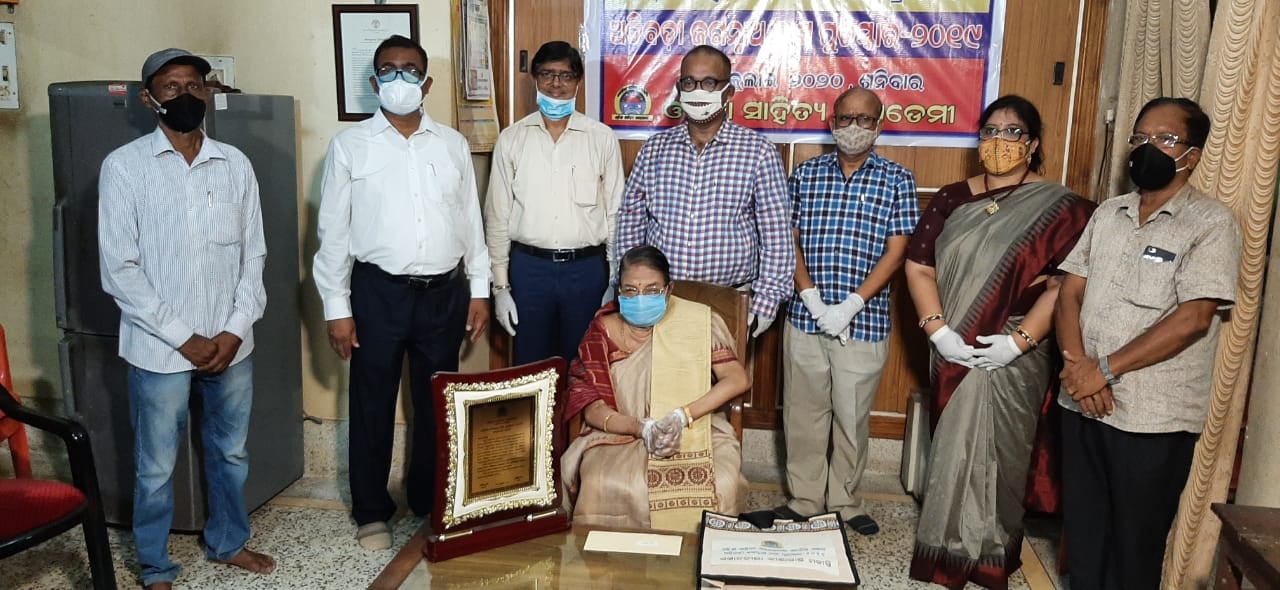 She has penned 34 collection of short-stories, three novels and translation of six literary works from Russian and English into Odia language.
Best known for her touching short-stories with powerful portrayal of women characters, her stories have been translated into English, Hindi, Kannada, Malayalam, Marathi, Bengali, Urdu, Telugu and Russian.
In 1976, she had the honour of representing Odisha in the All India Women Writers' Conference hosted at Nainital.
Her personal achievements apart, she has been instrumental in motivating and highlighting Odisha's countless women writers as the founder-president of Odisha Lekhika Sansad (Odisha Women Writers' Association).
The celebrated writer, who retired as a professor of economics, preferred to stay single. "My books are my children", she had once stated.
The statement sums up the writer's commitment to her pen that was blessed by Binapani, the goddess who holds a book.
225 Views