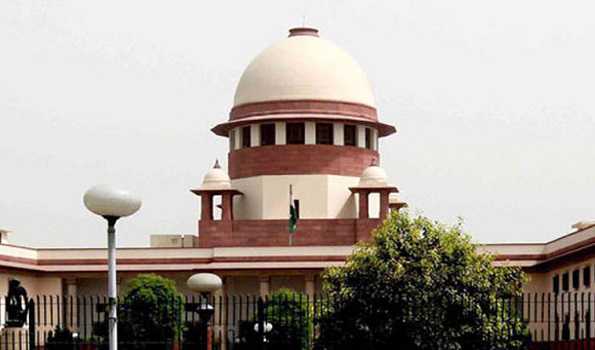 Supreme Court on Friday asked the Jammu and Kashmir High Court's Juvenile Justice Committee to ascertain facts on allegations of children having been detained in the state, and revert to it within a week.
A bench of the apex court, headed by Chief Justice of India (CJI) Ranjan Gogoi, said, we have received "conflicting reports" on it. The top court also said that at this stage, we don't consider it appropriate to make any comments but what is stated there requires further scrutiny.
Since children are involved we will entertain it, the top court said.
The Supreme Court was hearing the writ petition filed by the child rights activist and social activist, Enakshi Ganguly, who raised questions and issues beyond individuals.
Enakshi, in her petition, claimed that people in Jammu and Kashmir don't have access to the High Court to raise their grievances.
The SC had called a report from the HC Chief Justice on her statement that it was not possible to access the HC. "We have perused the report sent to us by the Chief Justice of the Jammu & Kashmir High Court pursuant to our order dated 16th September, 2019. At this stage, we do not consider it appropriate to offer any comments on the said report," the Apex Court said.
As the issues highlighted pertain to alleged detention of children, we direct the Juvenile Justice Committee of the High Court of Jammu & Kashmir to undertake an exercise with regard to the facts stated in the writ petition and revert to us within a week from today, the top court said.
A copy of the petition be sent by the Registry of this Court to the said Committee forthwith, the apex court said, and listed the matter after seven days.
Meanwhile, hearing another habeus corpus petition filed by Asifa Mubeen, seeking a direction to forthwith release her husband, doctor, Dr Mubeen Ahmad Shah (61) – who was allegedly detained (as per Asifa) under PSA in Jammu and Kashmir after the abrogation of Article 370.
The top court issued notice to the Union of India (UOI) and sought a detailed reply from it within two weeks. "Issue notice to the UOI, and seek a detailed response from it within two weeks," the court said.
Dr Mubeen Ahmad Shah had been wrongfully deprived of his liberty, the petitioner claimed in her petition and thereby she pleaded to the Supreme Court to direct the concerned authorities for his release forthwith from his confinement. (UNI)
8 Views