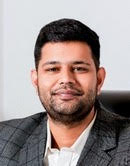 By Akash Pharande
Do you know one of the most important facets of housing choices today? Size, budget, location and developers' brand are obviously important. But there is another facet that explains why more and more homebuyers are choosing to live in projects which are NOT in the city centre but in emerging areas close to the city.
Across the world, we are seeing one of the worst side-effects of unfettered urbanization – the deterioration of air quality. In India, cities like Delhi-NCR, Mumbai and Pune are notable examples of this. However, it is happening everywhere across the world, including China, the United States, South America and Europe. Everywhere we look, rapidly increased urban development is resulting in tremendous air contamination.
The odd-even vehicle number system now being applied in Delhi is not new. It has already been extensively used in cities like Paris, Manila and Beijing. In the most highly-congested cities of Vietnam, the authorities are desperately trying to find ways to increase metro rail coverage and use. In the near future, the use of personal vehicles may become completely illegal in cities like Oslo and Madrid. In the Danish capital of Copenhagen, over half of the population only uses bicycles.
In India, we have not yet woken up to the full evils of air pollution. However, it takes very little imagination to predict that the problem will grow over our heads eventually.
Air Pollution and COVID-19
In recent times, air pollution has become even more worrisome because of the ongoing pandemic. According to a recent research study by Harvard T.H. Chan School of Public Health, breathing more polluted air over many years can by itself exacerbate the impact of a pandemic like COVID-19.
This study established a clear correlation between chronic air pollution (which has built up over years) and a staggering 11% increase in deaths by COVID-19 infection.
Awareness Is Everything
I recently met a young American couple – both digital nomads – who lived in the almost defunct hill station of Lavasa near Pune for almost eight months during the first lockdown. They had work visas and could have worked from anywhere in India. Though they had to work with slow cellular Internet and had very little access to the many resources available in Pune city, they chose Lavasa for this single reason – its air quality.
\"We obviously also have the problem of air pollution in America – but the air quality in most Indian cities is so horrible that we simply could not stay there," the husband told me. "We tried Mumbai and Pune but they were intolerable. Apparently, very few people here realize that air pollution is not just about what you can see and smell. Thankfully, we have a friend in Mumbai who loaned us the use of his second home in Lavasa."
Be it Delhi, Beijing, Brazil or New York, clean air is one resource that everyone needs – and very few people get anymore. Industries, automobiles – and, in the case of India, also stubble burning – pollute the air to such an extent that people who breathe it tend to live shorter and more miserable lives.
In Pune, there are almost no unpolluted areas left. The once green environs of village areas like Undri-Pisoli, Panshet, Kamshet and Katraj have already been over-run by real estate development and industrialization. HNIs who could afford to live in areas like Koregaon Park and Boat Club Road have realized that despite relatively more trees and vegetation, they cannot escape air pollution there any longer.
Clean air is a dire necessity. However, like privacy, it is also a luxury that most Indians no longer have access to. Even our most advanced filtration technologies are unable to deliver this vital resource.
What Is The Way Out?
The only real solution is to live in areas where pollution has not yet caught up.
To some extent, integrated townships present a solution. The latest townships are scientifically planned and offer more open green spaces – also known as 'lung spaces' in urban planning verbiage. Internal roads are planned in a manner that prevents traffic congestion.
Also, integrated townships have everything from shops and restaurants to hospitals and even office buildings. A new luxury township in Urse near Pune goes an extra mile by offering exclusive low-rise housing formats as well as a dedicated golf course.
Residents can reach these facilities easily without getting caught in traffic jams. Even more importantly, integrated townships are generally too large to be built within the city. The kind of land parcels that are needed for their development are only available in the peripheral areas. This means that the air around them is less polluted.
In cities like Pune, township developers are constantly seeking out newer, cleaner and greener areas to cater to customers who want to regain a fundamental right – simple, good quality air for their families to breathe.
According to a leading property consultant commenting on the effect that Delhi's air pollution is having one home buyer preferences, integrated townships in well-connected outlying areas will now start drawing increasing demand. They also confirm that the demand for second homes in these less polluted areas is also growing, since city-dwellers want to have at least an occasional respite from the pollution of the inner city.
About the Author-  Akash Pharande is Managing Director – Pharande Spaces, a leading real estate construction and development firm famous for its township properties in West Pune. Pharande Promoters & Builders, the flagship company of Pharande Spaces and an ISO 9001-2000 certified company, is a pioneer of townships in West Pune.