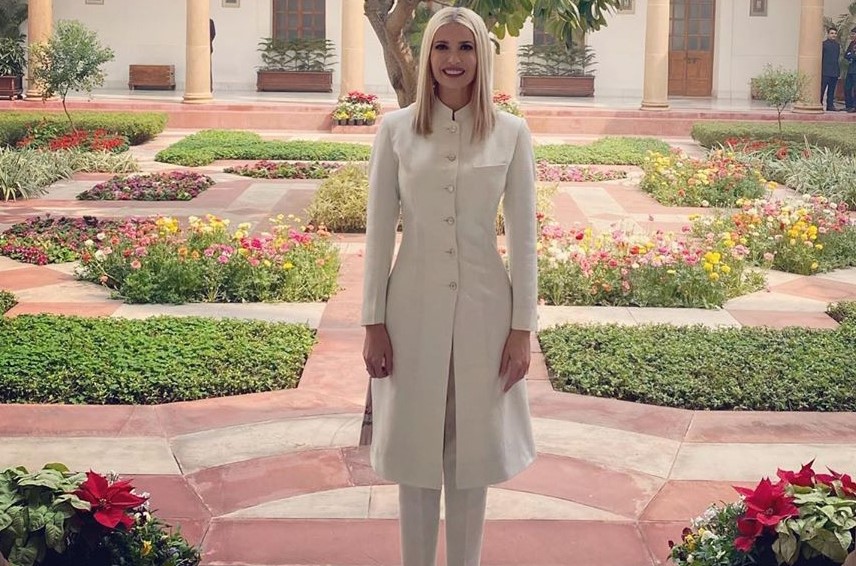 New Delhi, Always one to be dressed for the occasion, Ivanka Trump on Tuesday joined her father and US President Donald Trump during the ceremonial reception at the Rashtrapati Bhawan dressed in all white.
Ivanka was seen in a white sherwani and pants created by designer Anita Dongre which featured a Nehru Collar and enamel coat buttons. She accessorised her look with a pair oftraditional Polki earrings set in gold.�
Sharing a picture ofIvanka on her Instagram handle, Dongre wrote: "@ivankatrump looks lovely in our classic handwoven Suruhi Sherwani."�The dress is made of handwoven Murshidabadi silk with metallic button-down details.
On Monday during the visit to Ahmedabad, Ivanka wore a repeat Porenza Schouler dress in a nod to sustainable fashion. Ivanka was first spotted in the floral printed dress on her visit to Argentina back in 2019.
3 Views