Shyamhari Chakra
Vice President M Venkaiah Naidu has called upon the nation to utilise Ayurveda's extensive knowledge base to combat the ongoing devastating pandemic.
Inaugurating the Global Ayurveda Summit hosted by the Confederation of Indian Industries (CII) today, he stated that Ayurveda is not just a system of medicine but a philosophy of life.
The theme of the summit has been 'Ayurveda for immunity'.
Naidu observed that the natural remedies prescribed in Ayurveda can help fight the virus by building immunity. "Ayurveda perceives humans as an integral part of nature and entails a holistic way of life where individuals are in harmony with themselves and with the world that surrounds them", he stated.
Citing the examples of ancient texts such as Atharva Veda, Charaka Samhita and Sushrutha Samhita, he reminded that since ancient times, India had developed a very systematic, scientific and rational approach to treatment of diseases.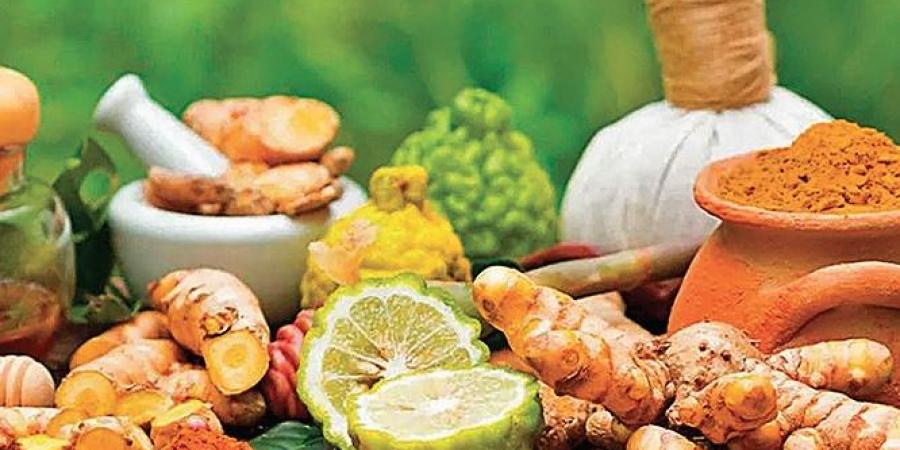 Observing that Ayurveda must evolve constantly to remain relevant as an effective health care system, the Vice President urged private companies and the government to come together and set up state of the art research and development facilities to develop and test new medicines.
Traditional medicines are cheaper and common people can afford them easily, he emphasised.
"India is already the source of affordable and quality drugs to the world. It can also become the healer to the world and the most preferred destination of wellness and medical tourism globally", Naidu stated.
He further called for interdisciplinary interaction between traditional and modern systems of medicines; so that they learn from one another and support each other in the quest for overall wellness.
Expressing concern over the rising incidence of non-communicable and lifestyle diseases in India, Naidu felt that Ayurveda becomes especially relevant in such a scenario.
Recognising the employment generation potential of Ayurveda industry, the Vice President called for designing skilling programs in this filed that could help boost services export, he opined.
222 Views