NEW DELHI/PANAJI (GOA): Veteran Hindi and Bengali film actor-producer-director-singer Biswajit Chatterjee has been declared as recipient of the Indian Personality of the Year Award.
Union Minister for Information & Broadcasting, Prakash Javadekar made the announcement at the inaugural ceremony of IFFI-2021 in Goa.
The award will be presented during the National Film Awards ceremony in in March, the Minister added.
Born in 1936 in Bengal, he relocated to the then Bombay after acting in films like   Mayamrigo (1960) and Dui Bhai (1961) made in Calcutta.
In 1962, he performed in the film Bees Saal Baad, which was followed by Kohraa, Bin Badal Barsat, Majboor, Kaise Kahoon and Paisa Ya Pyaar.
His filmography includes Mere Sanam (1965), Shehnai, Aasra (1964), Night in London, Yeh Raat Phir Naa Aaygi (1966), April Fool (1964), Kismat (1968), Do Kaliyan (1968), Ishq Par Zor Nahin and Sharaarat (1972).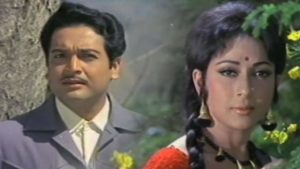 He was usually paired with notable actresses such as Asha Parekh, Waheeda Rehman, Mumtaz, Mala Sinha and Rajshree.
Between acting in Bollywood movies, Biswajit has returned to Calcutta to act in Bengali films as well.
Among them are Chowringhee (1968) and Garh Nasimpur with Uttam Kumar and Kuheli and much later, Srimaan Prithviraj (1973), Jai Baba Taraknath (1977) and Amar Geeti (1983).
Apart from acting, Biswajeet also sang and performed in concerts. In the 1970s, he cut a disc of two Bengali modern numbers Tomar Chokher Kajole and Jay Din, both composed by Salil Choudhury.
In the 2014 general elections, he joined politics and contested from New Delhi as an All India Trinamool Congress candidate and lost. He joined BJP in 2019, he joined Bharatiya Janata Party.
Biswajit has a son and a daughter by his first wife, late Ratna Chatterjee.
His son Prosenjit and elder daughter Pallavi Chatterjee are also actors in the Bengali film industry.
He lives in Mumbai with his second wife, Ira Chatterjee who is producer, director, writer of stage plays and is owner of Dream Theatre.
Their younger daughter, Prima Chatterjee is a film actress, theatre actress and a dance performer.
226 Views