Shyamhari Chakra
Bhubaneswar: While the entire nation celebrates India's victory today over Kargil War 21 years ago, the non-descript Rasagovindapur village in Odisha's Mayurbhanj district witnessed a memorial service at its abandoned Amarda Road airstrip to remember 14 airmen who had died in a crash during the second World War.
Eighty-five years ago, on this day, two fighter crafts belonging to the Allies – France, USA, USSR, China and Great Britain that was ruling over India then –collided over Odisha-Bengal border region resulting in death of the airmen. Among them were six from Britain, three from America, and one each from Canada, New Zeland, Australia, Netherlands and India.
The ill-fated aircrafts that collided at low altitude – British Royal Air Force B-24 Liberator four-engine bombers – were part of a six-plane contingent from the Air Fighting Training Unit that was based at the Amarda Road airfield and wereengaged in a formation flying exercise.
As an airfield, Amarda Road came in the supply route for the Chinese military in their fight against the Japanese. Aircrafts of the Royal Air Force of England and the United States Army Air Forces would regularly fly from this space to China over Arunachal and East Tibet. It also served as a training space for special bombing missions.
Spread over an area of nearly 900 acres, the airbase, built at a cost of about three-crore rupees, had one of the longest runways of Asia during those days.
The short but exciting history of this important military base of the World War in Odisha had faded into obscurity till historian and heritage conservation activist Anil Dhir from Bhubaneswar visited the area to conducted research on war-history. His crusade to highlight the history shrouded in mystery and to establish a peace-museum at the airstrip is gradually gaining ground.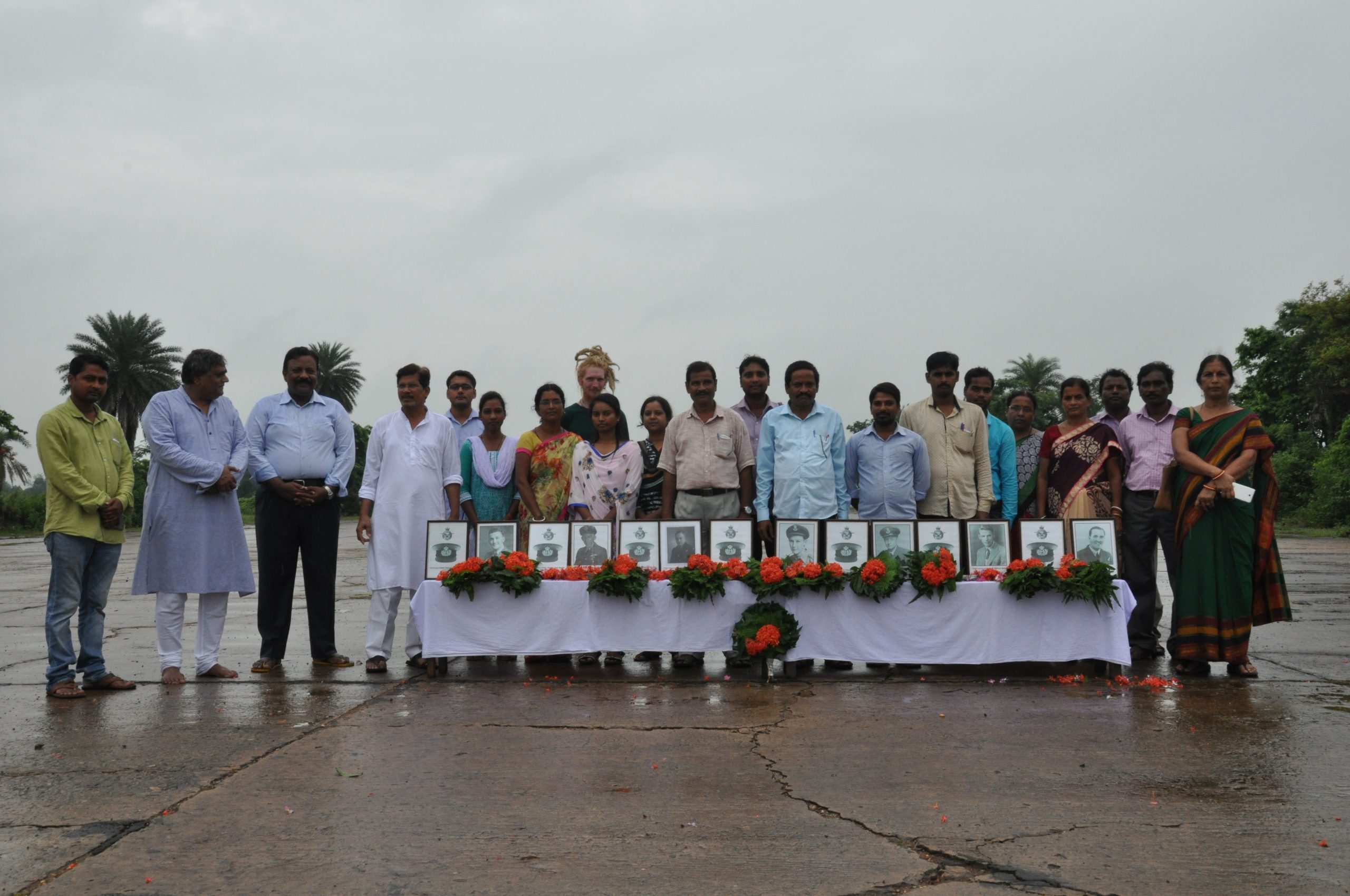 "Rasgovindpur airstrip had a short but secret and illustrious history which has never been made public. Details of the activities that had happened here between 1943 and 1945 are not available in government or military records", he shared and stressed felt that the sealed underground bunker needs to be opened that might hold relics of the period.
Since 10 years, Dhir has been organising an annual memorial service on July 26 at the abandoned airstrip inviting the locals to remember the forgotten past of the site and to pay homage to the 14 airmen from various parts of the world who lived there and lost their lives in the crash.
For his sustained efforts over the years, information on the site and its lost lives have been gathered that would culminate in a book by Dhir soon. "The lone Indian among the airmen was P.V.Mathai who hailed from Karicode which is a place near Kochi in in Kerala. His family members could be contacted after a prominent Malayalam newspaper carried a report about the 85-year-old incident," Dhir smiled with a sense of fulfilment.

"I have requested governments of Odisha and West Bengal to erect small memorials for these airmen at Amarda Road and the crash site that was at Belda in West Bengal. There is a tourism potential of the base. Many groups from Japan, Britain, America and other countries come to visit the war memorials in the North East every year who would definitely be eager to come here.The airstrip is an important piece of history connected to the World War and has a lot of significance as it was a secret base", he felt.
271 Views