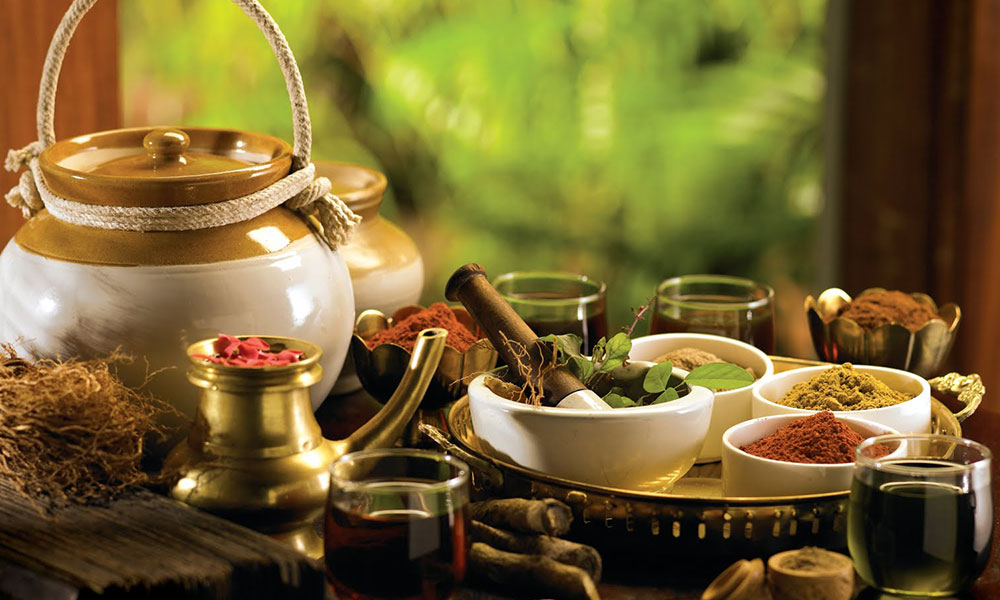 Shyamhari Chakra
NEW DELHI: Known world-wide as the land of India's ancient practice of Ayurveda, Kerala is gearing up to host the 4th edition of its Global Ayurveda festival (GAF) in Kochi during March 12 to 19.
World's largest event of its kind, the unique festival is being hosted Centre for Innovation in Science and Social Action (CISSA) in association with several Governmental and Non-Governmental organisations.
It has got support of the Union and the State governments as well.
In a major move, the Federation of Indian Chambers of Commerce and Industries (FICCI) has come forward this year as GAF's festival partner and industry partner.
The festival, scheduled for May 16 to 20 last year, had to be postponed due to the outbreak of the global pandemic.
The fourth Global Ayurveda Festival, aimed at a global discussion and development of Ayurveda, would be held from March 12 to 19 as a virtual meet, Union Minister of State V Muraleedharan, Festival Chairperson, announced.
The eight-day festival is expected to have participation of about 10,000 delegates from 60 countries this year. Spread over five venues in Angamaly near Kochi, it would showcase 300 stalls and 600 research papers in 12 seminars.
'The conference will focus on the relevance of Ayurveda in the post-COVID-19 world and the potential of Ayurveda in enhancing immunity. This time the exhibition will be held in virtual and have stalls of ayurveda companies from all over the world,' the hosts informed.
The Ayurveda exhibition will showcase technologies, products and services focusing on medical tourism, herbs and research, it was learnt.
"As in the previous festivals, we are bringing together the best for the Ayurveda fraternity– to learn, to experience, to collaborate, to progress and to expand.
It will be an event that meets the needs of all – from students to scientists, from practitioners to policy makers and from educationalists to entrepreneurs", the hosts stated.
219 Views