Shyamhari Chakra
Bhubaneswar: With Odisha's traditional tourism practices affected adversely by the prevailing pandemic and the uncertainty looming large over its revival in near future, Ghatagaon, the abode of Goddess Tarini in Keonjhar district of Odisha – at a distance of 180 kilometers from the state capital – has emerged as a major destination to tap prospects of nature-wildlife-pilgrimage tourism and generate viable economic activities.
"After Jagannath temple of Puri and Lingaraj temple in Bhubaneswar, Tarini temple in Ghatagaon receives the largest number of visitors. Nearly 40 lakh people come here every year despite lack of good connectivity and facilities that are available at other tourists' destinations of our state. While majority of them are from Odisha state; there has been a steady rise of visitors from West Bengal, Jharkhand and Chhattisgarh in recent years. The state government should initiate special measures to explore Ghatagaon's tourism potentials that would earn substantial revenue", stated Tarini Temple Trust Board president Rajendra Kumar Pattanaik.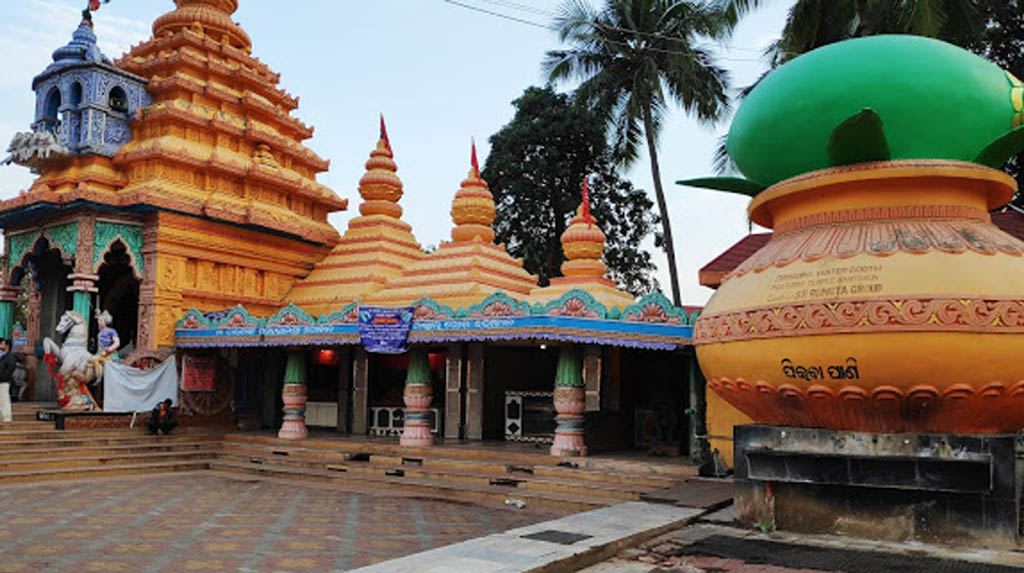 "Although the visitors arrive at Ghatagaon as pilgrims, many get interested to explore the nature, tribal culture, wildlife and heritage sites of the region like the ancient rock art and caves of Sitabinjhi, the three scenic waterfalls at Sanaghagara, Gundichaghagi and Bhimkund, the villages of the most primitive Juanga tribe around Gonasika from where river Baitarani has emerged and the wildlife at Hadagarh dam and sanctuary. But, lack of proper publicity and transportation facilities prevent them from visiting these fabulous sites", added Trust Board member Anand Chandra Singh.
Anant Nayak, former Member of Parliament from Keonjhar, who hails from a village near Ghatagaon, lamented lack of interest by the state tourism department towards development of "a highly potential tourism destination" like Ghatagaon. "Odisha Tourism Development Corporation had introduced a direct and special bus service between Bhubaneswar and Ghatagaon to help pilgrims visit Ghatagaon. But, it was discontinued. While the Temple Trust Board is undertaking all developmental activities at Ghatagaon with its own resources, the tourism and culture departments of the state have hardly done anything so far," he rued.
In its series of memorandum submitted to the state government over the past 10 years, Bhubaneswar-based Kendujhar Vikash Parishad (KVP), a forum of the people of the district for its development, has demanded a definite action plan for Ghatagaon's development as the epicenter of Keonjhar tourism but to no avail. "The mineral-rich district has largely enriched the state exchequer. However, the genuine demands of its people are hardly being heard. By exploring the tourism potentials of this region, government can ensure livelihood for the large number of marginalized tribal population with very little investment", pointed out KVP founder-secretary Dambarudhar Ghana.