By D.N. Singh
With the run up to the 2019, the momentum of politics in Odisha is mainly converged at one point. That is Naveen Patnaik and his activities which apparently cannot be seen by detaching it from poll politics. But what has worried many that the opposition here is a panicked lot after the recent assembly elections serving a body blow to the Bharatiya Janata Party.
The fear is quite natural and more than the Congress here, the BJP's hallmark attack is on any of his actions — be it hockey, bi-cycle or decking up the parts of the state capital. To add to that there were a bit of personalised attacks and the old rhetoric of 18 years of 'misrule' is getting too tiring slowly.
Whatever it may be, but sifting focus from Odisha to the Odia diaspora in Gujarat's Surat city has brought in a change for a while. But the much hyped 'Odisha Mahotsav' in Surat although not an act of altruism from Patnaik but as the chief minister of Odisha he cannot be grudged his claim to go to Surat and seek the support of Odias there.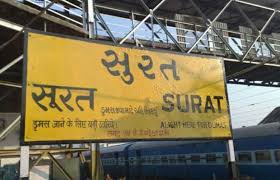 The reported vitriol against Patnaik's visit to Surat may also remind the BJP regarding Union minister Dharmendra Pradhan's recent days long event in Surat, which was obviously not a gesture of self-less magnanimity and empathy for the Odia people there. That too can give a rope to the BJD to say that was also politics. Having gone to Surat in election seasons is usual and if one recalls correctly, even the Congress and other splinter groups had in the past made their ways to Surat. And none had done that with a charitable motive nor does Patnaik now.
A politician always remains indulged in politics and lot of fuss has been made about it, but such bashing has now begun to sound tired and monotonous. Patnaik, for example, in his position like a punching bag naturally remains the target of all hatred — not only for 18 years of uninterrupted rule but also for the chances of his coming back to power for the fifth time. That may prompt any opposition to use low blows and sometimes in politics such acts elicit the reverse result that may trigger sympathy for the punching bag.
It will not end at that perhaps. In the ensuing visit of Prime Minister Narendra Modi to Odisha, his likely invective on Patnaik might reflect Odias in Gujarat or Surat to be specific and he might allude his sympathy for them for having nurtured them there.
Regardless of the bilious in store for him, Patnaik has all his rights to go to Surat and leave few strokes of respite for the diaspora there.