Samikhsya Bureau
Ambitions can barely be disguised. And there is no secret that the BJP led government at the Centre must have sensed the fear of a conquerable force underneath that stares up at its face. The recent exit poll outcomes, now in circulation, do point at a possibility where the NDA might walk into a territory of mixed bag in 2019. It is a different thing that all exit polls may not be true.
But the mood of people can not be assessed by the calculus of a heady ambition fed on restive filibustering  on the way to the mega event in 2019.
And for the regional parties and leaders, it is time for the regrouping and if the results come out even if  little closer to what exit polls suggest, then there is an unambiguous signal that the BJP should take a re-look at the drawings in the war room and should catalyse a rethink.
One can sense the urgency in the saffron camp now as the tools have been picked up to sharpen the edge of purported support for a Ram Mandir. Coming, as it did, from the Uttar Pradesh chief minister Yogi Adityanath that if Ram Mandir is not built then "it will  not be good the BJP". Whatever Adityanath has in mind, the sloganeering for Ram Temple with few months to go for the polls aim at building it with rhetoric than by the decrees. So it is not easy to guess what is the real intent.
Few other BJP leaders have also tried to play up a kind of mind game in the very recent past. But, only political pundits can foresee if such slogans can create the swing in BJP's favour or people can be cajoled to submission by such stings.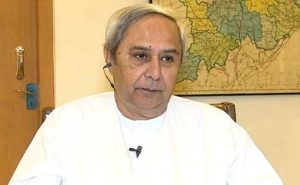 With states like Rajasthan or Madhya Pradesh vulnerable to be stabbed by the glacial wind of change, the task ahead for the BJP can be tougher.
The BJP's still seem to have some hope on Odisha. Prime Minister Narendra Modi again coming to the state in the later part of this year indicates the importance that BJP has attached to it. This however is one fortress that the UPA and the NDA have not been able to penetrate so far.
So, for the BJP national leadership it will be a complete discomfort if the BJD romps home for the fifth time despite the BJP trying to instill energy with through a possible reshuffling of faces in the state unit. And the prime minister visiting Odisha after not a very long interval may come to a naught.