By Priya Ranjan Sahu –
As the inaugurations of sporting events go, the ceremonies at Bhubaneswar and Cuttack for the Men's Hockey World Cup 2018 were undoubtedly world class with the participation of superstars Salman Khan, Shah Rukh Khan, Madhuri Dixit, musician A.R. Rahman and thousands of artistes.
The opening ceremony at Bhubaneswar on November 27 was watched live by millions across the globe. Prime Minister Narendra Modi tweeted: "A warm welcome and best wishes to all teams participating in the Hockey Men's World Cup 2018, being held in Odisha. I am sure this tournament will be a sports lover and will also be an opportunity to discover India's and especially Odisha's culture."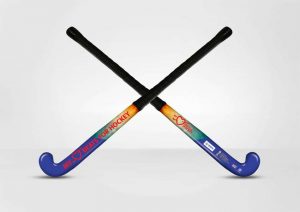 But strangely, there was muted response from the media at national level, especially the electronic varieties. It was not a prominent headline in the national TV news channels.
Is hockey not our national game? Well, that is what we have read in our text books since childhood, though a recent query under the Right to Information Act has revealed that India has not declared any sports as the national game. Nonetheless, our emotions and national pride have always been attached to hockey.
But, it seemed, either the national TV channels did not consider the World Cup Hockey held in Odisha as an important event or there was some unofficial instruction from some invisible power not to highlight it for political considerations. The utterances of Bharatiya Janata Party leaders in Odisha relating to Odisha chief minister Naveen Patnaik's alleged political interests in organising the world class event may lend credence to the second possibility.
Whatever may be the reason for underplaying the event by national TV channels, it is a loss to them and the narrow minded politicians who are cribbing about Patnaik walking away with all accolades. The Odisha chief minister has certainly to be congratulated for meticulous planning and execution in the state's organising not only the world cup hockey but also Men's Hockey World League Final 2017 in December and 22nd Asian Athletic Meet in July last year.
Odisha is title sponsor of both Men's Hockey World Cup 2018 and Men's Hockey World League Final 2017. Our state is also the first state in the country to sponsor of the India's national hockey team. To the credit of Patnaik, he showed that sponsoring a national sporting team is not the domain of corporate entities only. It is a vision that will certainly be emulated by other states of India.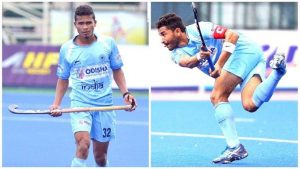 Sponsoring the national hockey team and organising the sporting events have definitely enhanced the reputation of the Odisha and will give a boost to the sporting activities in the state. State patronage of hockey also makes sense considering the fact that Sundargarh district is the cradle of national hockey that produces world class players out of the tribal stock.
The politicians should understand when to criticise and when to praise, when to cry foul and whey to keep their mouth shut. Sometimes, praising a big event even if it is organised by a political opponent may add value to their stature.