Shyamhari Chakra
Do you have a query about the history of Odia cinema? Ask Surya Deo who would answer you faster than a google search.
A senior journalist, literary writer and translator based in Odisha's capital city of Bhubaneswar, he is best known as an amazing archivist and historian of Odia cinema – in fact the only of his kind for Odia film industry so far.
Deo has done it all alone what the government and the film industry have failed to do to preserve the legacy of the 84-year-old Odia film scene.
For ever reluctant to speak about himself, his two and half decades of silent but committed documentation on Odia cinema has reaped rich dividends and have come to public notice in recent years through the various unique activities of the Film Journalists' Forum (FJF) of Odisha that he founded nine years ago.
Smruti-Chhaya, the series of screening of Odia film classics in the capital city, continues to be the most exciting and most awaited affair for the film lovers and the film-folks alike.
FJF brings together almost all the personalities associated with the making of the movie that it screens and honours them (and their family members if they are not alive) in public which has touched thousands of hearts.
The event has been so popular that people reach the auditorium more than an hour ahead of the screening just to reserve their seats! Deo's vision, translated into action through FJF has proved how the old Odia movies of the black and white era could be crowd-pullers.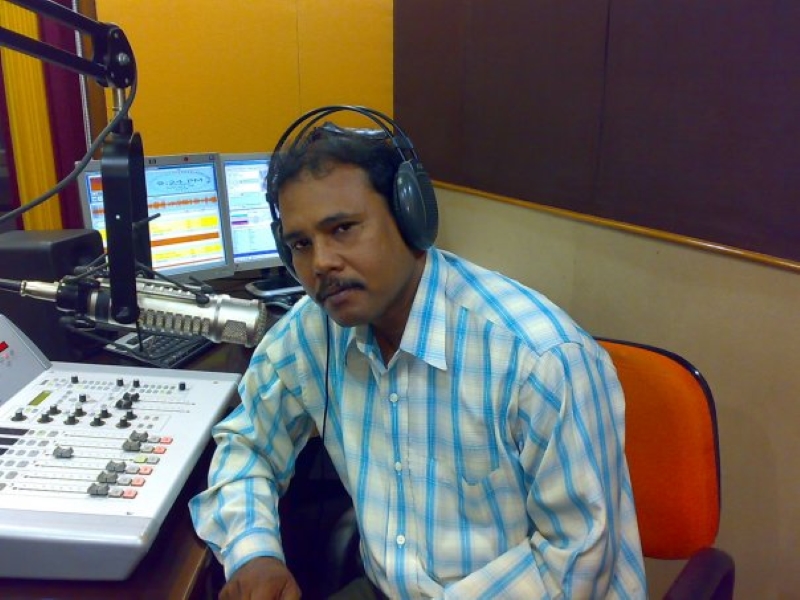 Deo, who is currently doing his doctoral research on Odia film music, has brought out three immensely interesting and useful books on Odia cinema in recent years.
Odia Cinemara Rupa Rapantara – the changing face of Odia Cinema – is an attempt to evaluate the evolution of Odia cinema since its birth in 1936. Jhura Mana Jhara Giti, the next book, maps the territory Odia film music. It is a survey of Odia film music over 50 years starting with Sita Vivah, the first Odia film. The latest publication – Odia Cinema Geeta – is a commendable compilation of Odia film songs from 1936 to 1969 in a book form that has filled the void of an authentic source of Odia movie songs.
Recognising the pioneering work of Deo and FJF, the Department of Culture of Odisha Government has come forward to mount two special exhibitions on the history and heritage of Odia cinema curated and collected by him.
The National Film Archive of India in Pune, under the Union Ministry of Information and Broadcasting, has awarded its prestigious Film Fellowship on Deo for research on Odia cinema – a rare honour for his commendable work.
"It gives me a sense of pride to work for the cinema of my mother tongue. Moreover, it has been my sacred responsibility as a cinema writer to document and highlight the history, heritage and beauty of our very own Odia cinema", stated the humble writer-archivist.