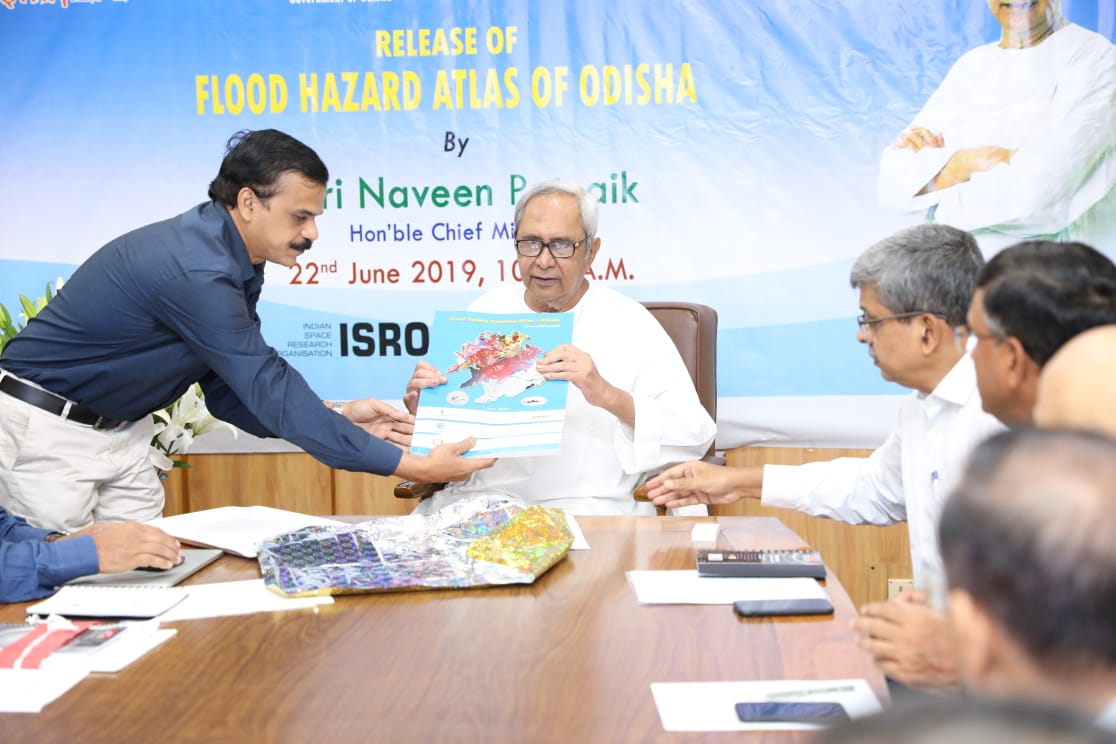 Chief minister Naveen Patnaik on Friday released a Flood Hazard Atlas for Odisha for efficient management of flood in the state.
The Atlas is jointly prepared by the National Remote Sensing Centre (ISRO) and Odisha State Disaster Management Authority (OSDAMA) analysing data relating to flood from 2000 to 2018.
The data shows crop over 14 lakh hectares of land is being affected by flood every year.
Releasing the atlas, Patnaik said flood, a regular natural calamity, had been causing loss to many lives, livelihood and property every year in Odisha. He said the disaster-prone areas of the state could be identified and proper planning made through the atlas to counter the calamities. The atlas, the cief minister said, would also help a lot to manage flood in the state.
Speaking at the state level natural calamity meeting, Patnaik said enhanced preparedness had to be ensured at all levels to meet any eventuality after the meteorology department had predicted normal monsoon this year and possibility of flood. At the state time, he said the state has to remain prepared for any drought situation.
Odisha has successfully managed multiple natural disasters including severe cyclonic storm Titli in 2018-19 and extremely severe cyclonic storm Fani at the beginning of this year due to effective management and timely response. Patnaik said Odisha has set a high global standard in disaster management.
The chief minister directed the water resources department to ensure all breaches in the embankment are closed and the ODRF and the fire service organisation to remain prepared with boats and other rescue equipment to deal with the possible flood situation.
He directed the food supply and consumer welfare department to initiate steps for pre-positioning of enough food material and the rural development, housing and urban development department to make prior arrangement for supply of drinking water.
Similarly, the health and family welfare department was asked to make the necessary arrangements to take care of health and hygiene in flood-affected areas. (UNI)
283 Views