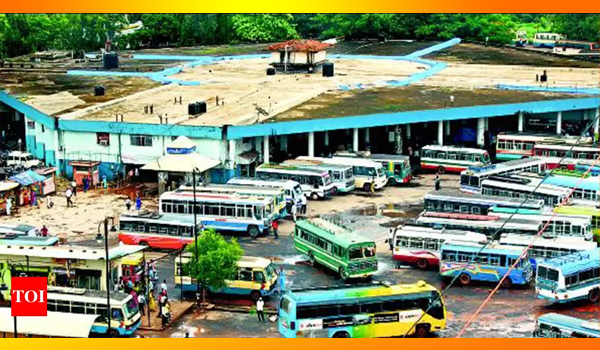 A modern state of the art Inter-State bus terminal will be constructed at Baramunda and a bus depot at Khandagiri for improving the public transit system.
The Odisha Cabinet chaired by Chief Minister Naveen Patnaik today approved a tender for the construction of the bus terminal as well as bus depot.
Briefing newsmen after the cabinet meeting, Chief Secretary Asit Tripathy said M/S Bridge and Roof Company India Ltd, a central government undertaking has been entrusted with the work with a negotiable offer of Rs 160,66,54,000 exclusive of taxes.
The company, the Chief Secretary said was selected through a bidding process. The completion period of the project is two years along with maintenance for five years and five years defect liability period.
The bidder will also develop a bus depot for OSRTC at Khandagiri and the OSRTC bus depot from Baramunda will be shifted to the new bus depot.
The Inter-State bus terminal will have parking space for 190 idle bus, public parking space for more than 250 four wheelers and about 175 two wheelers. (UNI)
29 Views