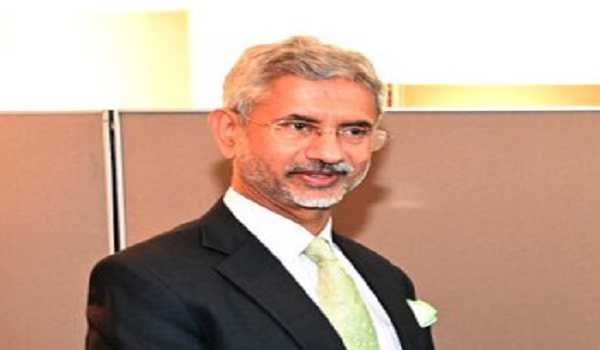 Lashing out at Pakistan External Affairs Minister Dr S Jaishankar has virtually backed the concept of not playing cricket with the western neighbour and said with 'terrorism and suicide bombing' dominating it is hard to sell any other narrative.
"….If the dominant narrative of a relationship is of terrorism, suicide bombings, violence and then you say, 'okay, guys, now tea break, let's go and play cricket'. That's a very hard narrative to sell to people," Dr Jaishankar has said addressing an event at leading think tank Council on Foreign Relations here on Wednesday.
Exposing Islamabad's duplicity on the issue of terror, he highlighted the manner Pakistan carried out attacks in Uri, Pathankot and Pulwama. India cannot talk to a neighbour that conducts terrorism as a "legitimate tool of statecraft".
"You used two key words and I would like to begin by differentiating that. One was Kashmir and other was Pakistan. And I will tell why I do that. I don't think that the fundamental issue between India and Pakistan is Kashmir. I think it's part of the issues between us".
Commenting within hours Prime Minister Narendra Modi telling US President Donald Trump that India is 'not shying' away from talking to Pakistan provided the latter took concrete actions against terror, Dr Jaishankar said – "Of course everyone wants to talk to their neighbour. The issue is, how do I talk to a country that is conducting terrorism and which frankly I would say follows a policy of implausible deniability".
Setting the tone of Prime Minister's UNGA speech on Friday – likely to be tough on terror and quite a detailed one on the 'Kashmir' issue, External Affairs Minister has said, "there are deep vested interests" which are resisting the change in Jammu and Kashmir enforced by the Modi government since August 5.
"Please remember that pre-August 5, Kashmir was in a mess. I mean, the difficulties in Kashmir have not started on August 5. The August 5 decision is supposed to be a way of dealing with those difficulties," Dr Jaishankar has said.
But he also hastened to add – "Now we realise (that) it's not an easy exercise, because there are deep vested interests which will resist. And so when we did this transition, our first concern was that there would be violence, that there would be demonstrations and terrorists would use those demonstrations".
India has no problem talking to Pakistan. "But we have a problem talking to Terroristan". Dr Jaishankar accused Pakistan of pushing terror into India. "They do it, they kind of pretend they don't do it. They know that that pretense is not serious, but yet they do it. So, how do you address that and I think it's a huge challenge," he pointed out.
He further has said: "You had the abortive attack on the Indian Parliament. So I think…we should distinguish between the antipathy, the deep antipathy that the segments of Pakistan nurse towards India from coveting Kashmir. I think they are autonomous issues".
In veiled reference to Pakistan declining airspace travel to Indian VVIPs, he said – "You have a neighbour who would not allow you connectivity. So we have, for example, the potential to use Pakistan to transit on to Afghanistan, Iran but they will not allow you that connectivity".
"So it's a very challenging neighbour," he said.
The abrogation of Article 370 by the Modi government in August evoked strong reactions from Islamabad, whereas Indian government stance has been it was strictly an internal matter of India.
In Delhi on September 17, External Affairs Minister had expressed surprise that most media reports especially the international ones have never referred to the fact that the Article 370 in Jammu and Kashmir was only a 'temporary' arrangement.
"I have very rarely seen a story from anybody that brings out the fact that Article 370 was a temporary provision. In fact, it will be interesting…all of you can google this and see," he has said at a press conference.
In an article in 'Financial Times', Dr Jaishankar wrote earlier this week – "Although the central government spent 10 times more on the average resident of the province than in the rest of the country, that investment did not show up on the ground. Infrastructure projects slowed down amid concerns about irregularities in public finance". (UNI)
13 Views