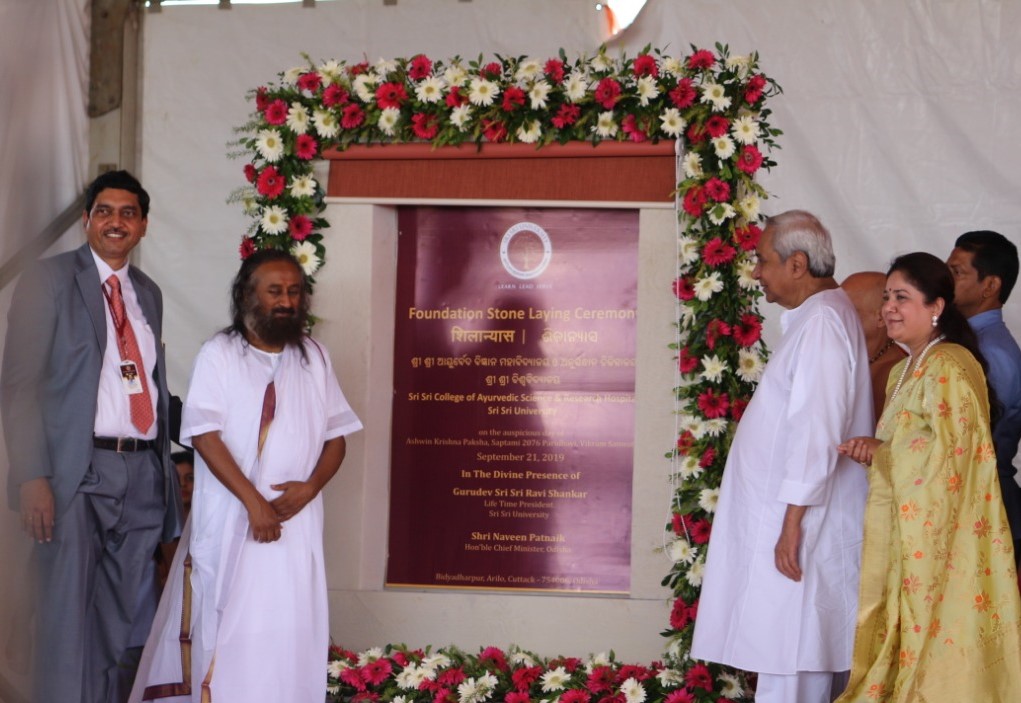 Samikhsya Bureau
A new AYUSH hospital will come up soon in Odisha to  provide health care to the people, Chief Minister Naveen Patnaik said  here  today. Laying the foundations stone of  Sri Sri College of  Ayurvedic  Science and Research Hospital, Naveen said  the proposed   hospital will come up in Dhenkanal District.
He  said the state   government has recognized Ayurveda, Unani and Homeopathy  system of  medicine as a viable method of health care  which has gained significant   community acceptance.  At present 800 Ayurvedic clinics  and  five hospitals are functioning in the state and a new Ayurveda hospital  will come up in Dhenkanal soon,the  Chief minister said..
He said  the growth of health institutions in the state will substantially  improve wellness, provide better health service and promote health  tourism. The Chief Minister thanked SriSri Ravi Shankar for his  endeavour to set up this facility which would have a 300 bedded hospital   which   would certainly benefit a large number of people.
The  5,000 year old traditional healing  science  Ayurveda, is  now the new  trend all over. Its huge popularity in the west is indicative of its  better future on the global landscape CM remarked.
Tags:
81 Views