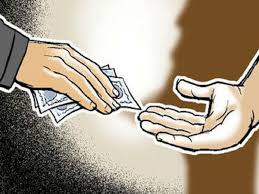 A constable posted at the Pachpedwa police station was suspended for allegedly demanding bribe in this district of Uttar Pradesh, police said on Friday.
Superintendent of Police (SP) Dev Ranjan Verma said that Raj Kapoor, posted at the Pachpedwa police station, was demanding a bribe of Rs 10,000 from a person and the conversation was recorded.
Based on a complaint, directions have been given for the constable's arrest after registering cases under corruption and other relevant sections.
The SP said that the issue will be probed by the Circle Officer (CO).
The accused constable fled from the police station and efforts are being made for his arrest.
Tags:
17 Views