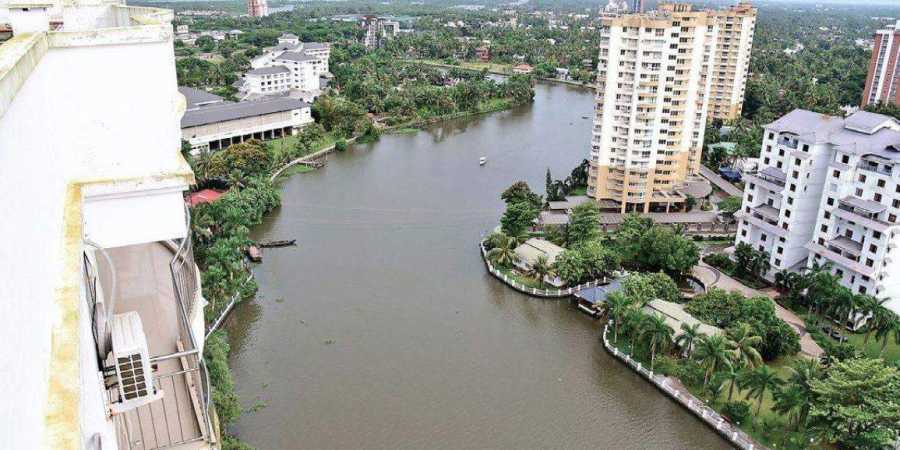 The power connection and the water supply to the four apartment complexes in Maradu of Ernakulam district, which are on the verge of demolition as per the order of Supreme Court, were disconnected by the authorities early on Thursday.
The four apartment complexes are — the Jains Coral Cove (122 flats) built by Jain Housing and Construction Limited, the H20 Holy Faith (90 flats) by Holy Faith Builders and Developers Private Limited, Alfa Serene (94 flats) by Alfa Ventures Private Limited and the Golden Kayaloram.
Power and water supply was disconnected following the Supreme Court order to demolish flats in Maradu for violating Coastal Regulation Zone (CRZ) rules.
Meanwhile, the occupants in the apartments launched a protest in Maradu urging the Government to stop the implementation of the Court order considering it in a humanitarian manner.
Earlier, Fort Kochi Sub-Collector Snehil Kumar Singh was also given additional charge as Secretary of Maradu Municipality to carry out the demolition.
Chief Secretary Tom Jose in his report stated that nearly 1,800 flats which were constructed in violation of rules have to be demolished if the state government implements the Apex Court order in Maradu.
Jose also stated in the report that buildings which were built by getting special concession from the government will also have to be demolished.
He said it is not possible to allot special concession to more buildings in this situation.
The Cabinet on Wednesday has decided to register criminal case against the builders of flats in Maradu and they have to pay the compensation.
Mr Jose informed the Cabinet " there is no other way and the flats have to be demolished within three months". (UNI)
309 Views