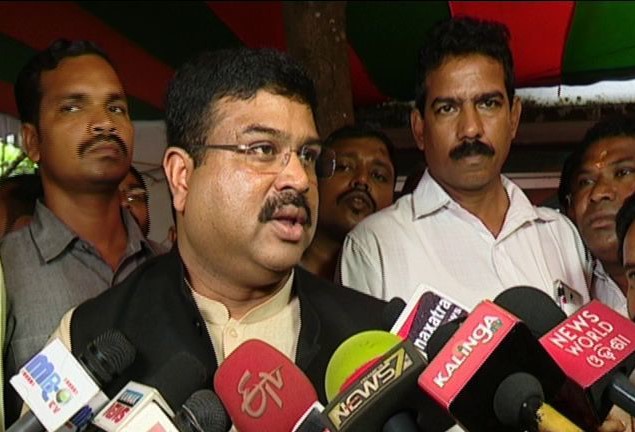 Bhubaneswar, Sep 25 (UNI) Union  Petroleum and Natural Gas Minister Dharmendra Pradhan  today  sought personal intervention of Union Minister of Commerce and  industry Piyush Goyal  on the  shifting of regional office of Director General of  Foreign Trade  from Cuttack. Pradhan in a letter  to Mr Goel urged  him to continue the  regional office of the DGFT at Cuttack  keeping in mind the development needs of Odisha as an export hub and also the benefit of the  exporters and producers of the state.
The  Union Minister  said  he came to know that  the DGFT has decided to   close the  regional office  at Cuttack and  merged it with the  DGFT eastern zone office at Kolkata. Pradhan said Odisha being a coastal state with port like Paradip  handling  major  volume of cargo in the country and a gateway of sea food export to Japan, it was pertinent that the regional office of the DGFT should continue .
The closure of the regional office at Cuttack, he said  would jeopardize  the ease of doing business  for exporters of Odisha who will now travel to Kolkata  for availing the  facilities  like clearances and processings. Odisha, Mr.Pradhan said is a major exporter of minerals, handlooms,  handicrafts, tribal  products, sea food, process food and agricultural products and urged Mr.Goyal to personally intervene in the continuance of the  regional office of the DGFT in Cuttack.
Tags:
13 Views