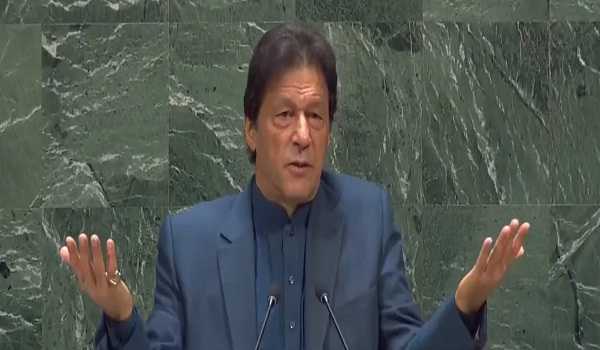 United Nations, Sep 27 (UNI) In his address to the 74th session of the United Nations General Assembly in New York on Friday, Pakistan Prime Minister Imran Khan extensively criticised the removal of special status of Jammu and Kashmir by India and continued restrictions imposed in the region.
"And then their agenda became obvious on August 5 when they went against all laws (and revoked occupied Kashmir's autonomy). They (India) got an extra 1,80,000 troops there, the total forces are now 9,00,000. They have put eight million people under curfew," Mr Khan said in his 45-minute-long speech at UN.
"What kind of people bring in 9,00,000 troops for eight million people. These are human beings," Mr Khan said. On the consequences, the Pakistan Prime Minister asked, "Has he (Mr Modi) thought about what will happen after the curfew in Kashmir is lifted? "What will he do? Does he think the people of Kashmir will quietly accept the status quo?" he further asked.
45 Views