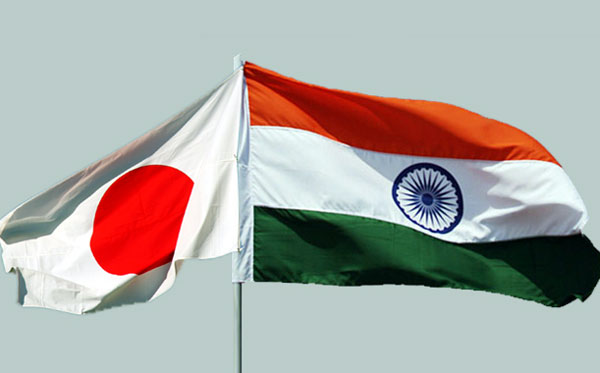 Bangkok, Nov 4 (UNI) India and Japan on Monday decided to further strengthen the bilateral cooperation especially in third countries for achieving the shared objective of peace, prosperity and progress of the Indo-Pacific region. This was agreed upon at the bilateral meeting between Prime Minister Narendra Modi and his Japanese counterpart Shinzo Abe here on the sidelines of ASEAN-related Summits.
"The two Prime Ministers also reaffirmed their commitment towards a free, open and inclusive Indo-Pacific region based on a rules-based order," a press statement from the Ministry of External Affairs said. The Monday meeting was the third bilateral between Mr Modi and Mr Abe in the last about four months. Their last meeting was in Vladivostok in Russia in September.
The Prime Minister congratulated Mr Abe on the recent coronation of the Emperor of Japan. Prime Minister Abe recalled warmly the participation of the President of India Ram Nath Kovind in the ceremony. Mr Modi said that he eagerly looked forward to welcoming Mr Abe in India next month for India-Japan Annual Summit. He also said that he was convinced of the success of the forthcoming Annual Summit in further deepening the India-Japan Special Strategic and Global Partnership.
Tags:
14 Views