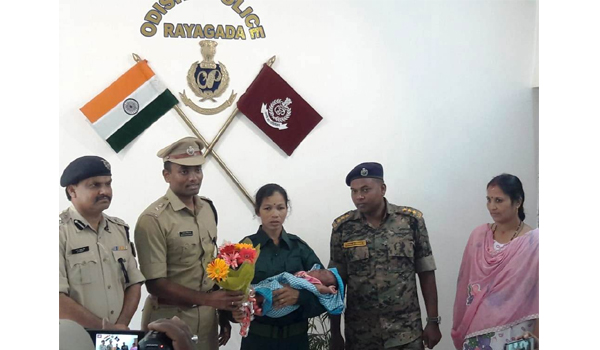 Bhubaneswar, Nov 7 (UNI)A hardcore woman Maoist today surrendered before the Rayagada Police alongwith her two month old daughter.
Parvati alias Rinki (27), the woman Maoist who hails from Bijapur area of Chhattisgarh, is a member of Indravati Dalam and Ghumsara Dalam of Bansadhara-Ghumsara-Nagavali Division of CPI (Maoist) and carried a cash award of Rs one lakh on her head.
Police said, Rinki was involved in the killing of a civilian at Babupadar in Kalahandi district on July 22 this year and a DVF Jawan in Muniguda police station areas of Rayagada district on April 9 last year.
She was also involved in firings in Rayagada and Kalahandi districts between 2013 and 2019.
The woman Maoist said, she had decided to surrender after she realized that the Red rebels were neither working for the tribals nor for their own comrades.
The Ultras left her in the forest after she became pregnant which was also another reason for the lady Maoist to surrender, before the police.
28 Views