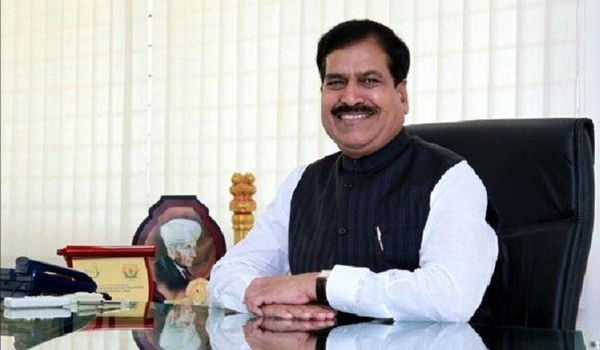 Union minister of state for railways Suresh Angadi on Saturday said people readily accepted the historical decision of Prime Minster Narendra Modi and Home Minister Amit Shah of scrapping article 370 in Jammu and Kashmir which has been a success so far.
He was addressing the valedictory function of three-day "Kittur Utsav-2019″ on Friday night at historical place Kittur near about 45 kms away from Belagavi city.
After abolition of article 370, Kashmir has become like any other Indian state and now, a boy from Kittur can marry a Kashmiri girl or any Kashmiri girl can marry a Kittur boy, he said.
On the issue of naming 'Mumbai Karnataka' as 'Kittur Karnataka', union minster said the process is on since decades and this is a long pending demand of the North Karnataka region people. 'Already Hyderabad Karnataka has become Kalyan Karnataka', he said.
Mahantesh Dodagoudar MLA from Kittur demanded from union minister Suresh Angadi to run Rani Channamma express train which runs between Kolhapur and Bengaluru every day to run between Bengaluru- Kolhapur through Kittur."
Further, MLA urged the union minster to sanction a railway station at Kittur. Survey work of the new line between Belagavi to Dharwad via Kittur has completed and the department has given a go ahead for taking the next step soon. Meanwhile, MLA Dodagoudar requested the farmers to cooperate for this dream project.
Meanwhile, postal department has released a special envelope and stamps related 'Rani Channamm train' on Kittur Utsav.
Deputy Commissioner S B Bommanhalli, superintendent of police Laxman Nimbargi, ZP CEO Dr K V Rajendra and seers were present on the occasion.
Tags:
15 Views