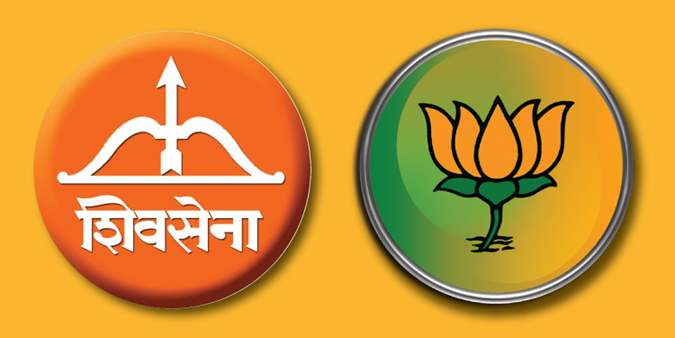 As the Maharashtra polls appear on the near horizon, Shiv Sena president Uddhav Thackeray on Wednesday affirmed that the present BJP-Shiv Sena alliance will continue. Not divulging into much details, he didn't indicate whether both the parties will contest the forthcoming state polls together or otherwise. He visited this city so as to ceremonially commence a plethora of civic projects,and made the affirmation while speaking during a function attended by Health Minister Eknath Shinde,MP Rajan Vichare,Mayor Meenakshi Shinde, and Thane Municipal Commissioner Sanjeev Jaiswal.
Thackeray inaugurated the draft plans for the 576-bedded Thane Civil Superspeciality Hospital,which is to be developed at Rs 316 crores expenditure. He also inaugurated Sri Mahavir Jain Hospital and Pratap J Ashar Cardiac Centre, and a performed bhoomi poojan for a school developed by an NGO, besides the MOU for the setting up of the Cancer Hospital by the Tata Trust.
The Sena chief dedicated the renovated crematorium at the Jawhar Baugh here to the public. He also inaugurated Swatantra Veer Damodar Smriti Stambh in the premises of the Ram Ganesh Gadkari Rangayatan here. In his speech, Thackeray lauded the philanthropic work done by the NGO and said that in the present day there was dearth of such associations doing the work for the society. He informed that the Shiv Arogya Seva, launched by his party,could not be continued further but he wished to revive the scheme as it will be beneficial for the economically weaker sections and tribals of the State.
The SP leader directed the Health Minister Eknath Shinde to work towards reviving the same,and said that the villages should be linked to the District Hospitals through connectivity and the services should be available there.
The need for the health care services was basically felt in the rural region of the state,he stressed.
In regards of the Thane cluster scheme,he asked the Commissioner Jaiswal to at least commence one project before the schedule of the State polls is announced.(UNI)
64 Views