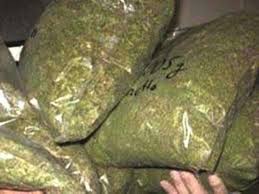 The Anti-Narcotics Cell (ANC) of the Thane city police has seized 25.500 kgs marijuana (ganga) valued at Rs 4 lakh from a Karnataka resident.
Sr. PI Vijay Powar said while patrolling near Kalsekar hospital here on Thursday, police found a man roaming around in a suspicious manner and nabbed him. Upon search, they found a bag containing 10.50
kgs of Ganja with him.
Later, a search was carried out at his house in Karnataka where 15 kgs of the contraband was seized .
The arrested accused, Prakash Pawar (27) is a rickshaw driver, police said.
An offense is registered under sections 80,20(B) NDPS act of 1985 with the Mumbra police.
Further investigation was on, Mr Powar said.
Tags:
20 Views