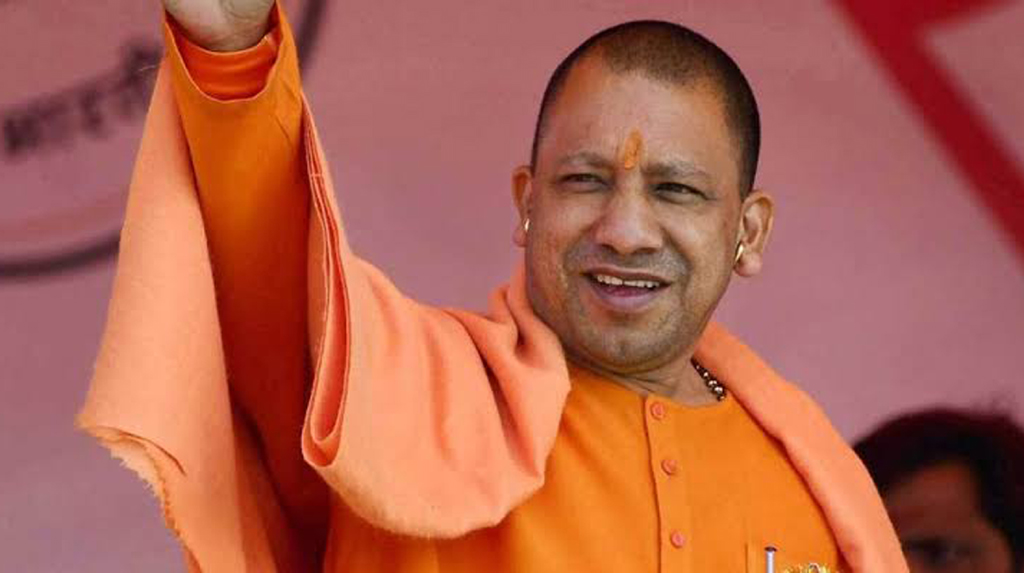 Lucknow:  Chief Minister Yogi Adityanath has completed a review of the developmental projects in all 75 districts of the state.
The meetings, which had been happening for the past 27 days wrapped up on Wednesday night with the review of the Jhansi division. The Chief Minister carried out a review of the work done in all the divisions through virtual meetings during the pandemic.
Yogi Adityanath, while addressing the meetings, said that Uttar Pradesh was ready to write a new chapter in growth, progress, development and prosperity.
He said that the Purvanchal Expressway, Bundelkhand Expressway and the Defence Corridor would bring new opportunities for the jobless and the entrepreneurs.
He said that there are 22 mega-projects with a cost of over Rs 50 crore each in the divisions.
Yogi Adityanath directed officials to make ventilators in Jalaun district functional and train the technicians in this regard. He also asked to appoint two anesthetists in the district.
He said the mining work, commencing on October 1, requires some transparency in terms of decision making and functioning.
The Chief Minister underlined the need for following all Covid protocols as the protection against the Covid infection was important.
"Let us all understand it well that protection is the only option before us till some medicine or vaccine comes in the market. Effective surveillance system and contact tracing can save many lives from Covid besides spreading mass awareness at every level," he stated.
Putting emphasis on maintaining the timeline of all the projects, he pointed out that the utilization certificate should be furnished only after physical verification of the project. He said that the focus should be on timely completion of the projects but at the same time there should not be any compromise with the quality of work.
The Chief Minister asserted that the money meant for development should not be used elsewhere otherwise it will invite stringent action from the government.
"Generate jobs under MGNREGS work and accommodate as many migrant labourers as possible," he said.
The Chief Minister further directed conservation of water in every possible way and said that there is an urgent need to revive and conserve natural water bodies, ponds and wells.
He said that the repair of roads should be undertaken at a war-footing after the rains are over.
He also directed officials to facilitate loaning to the entrepreneurs to set up MSME units and asked the districts to showcase, develop and market the products under 'One District One Product' (ODOP) in an organized manner.
232 Views