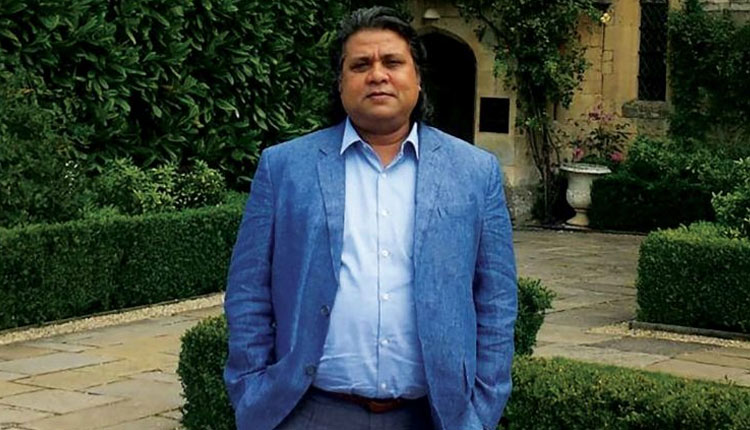 The Samikhsya Bureau
BHUBANESWAR: Maldives based Odia entrepreneur Salil Panigrahi has made the people of his state proud of his achievements.
He received the prestigious Pravasi Bharatiya Samman – an award instituted by Government of India, envisioned by former Prime Minister Atal Bihari Vajpayee, to recognise and honour eminent Non-Resident Indians.
Salil is the Founder and Managing Director of Atmosphere Hotels & Resorts with its headquarters in Maldives. The award came to him for promotion of tourism and hospitality industry.
He was one among the 30 Non Resident Indians (NRIs) to receive the award from President Ram Nath Kovind during the valedictory session of the just concluded 16th Pravasi Bharatiya Divas celebrations.
The award is considered to be India's highest honour for NRIs, Person of Indian Origin (PIOs) and organisation or institution established and run by NRIs or PIOs.
The event was inaugurated by Prime Minister Narendra Modi.
Salil, who hails from Bhubaneswar was a Chartered Accountant who delved into hospitality sector nearly a quarter century ago.
His first assignment was with the Oberoi Hotels & Resorts in the department of finance.
He later worked with Six Senses Group, founded by Indian-British hotelier Sonu Shivdasani followed by his partnership with investors from the Maldives to form EoN Resorts, a company that engaged in resort development and consultancy for luxury resorts across Indian Ocean holiday destinations.
Finally, he founded Atmosphere Hotels & Resorts in 2012.
His company launched award winning The OZEN Collection Uber-Lux Hospitality Brand last year.
After Maldives, his company is set to explore hospitality industry in Sri Lanka soon.
222 Views