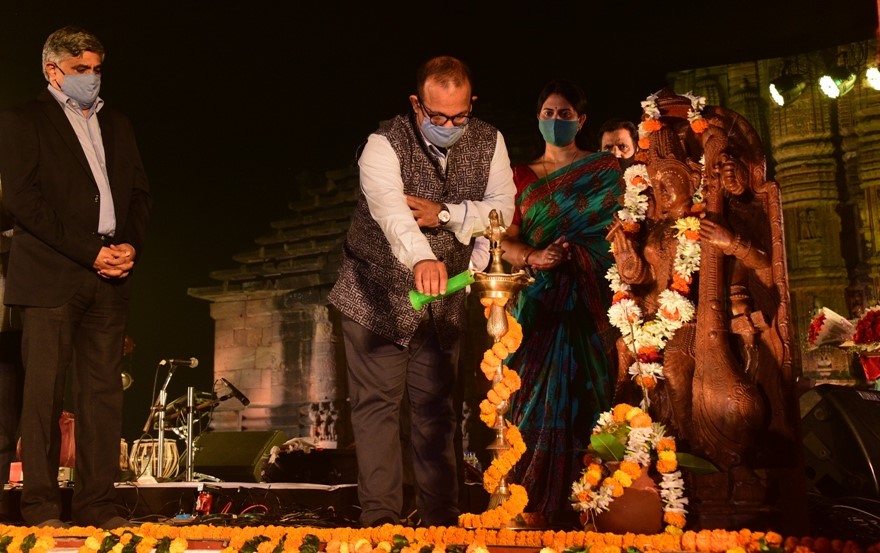 The samikhsya Bureau
BHUBANESWAR: The three-day Rajarani Music Festival, hosted by Odisha Tourism, kicked off here on Monday.
Tourism and Culture Minister Jyoti Prakash Panigrahi inaugurated the festival in presence of Chief Advisor to Chief Minister R. Balakrishnan, Tourism Secretary Vishal Kumar Dev and Tourism Director Sachin Ramachandra Yadav.
New Delhi based Carnatic vocalist Sudha Raghuraman was the first performer of the inaugural evening whose concert comprised Siddhivinayak Vandana followed by compositions set to raag Hamsadhwani and Ragshree.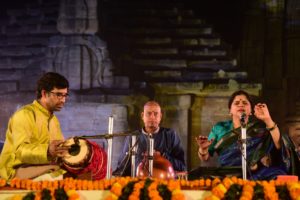 She concluded her recital with Sivapanchakhyara stotram.
The vocal solo recital was followed by instrumental ensemble presented by well-known Tabla player Bickram Ghosh's Rhythmscape Indian Fusion Band.
The Band presented its compositions – Shiv Tandav and Little Krishna followed by Indian classical fusion that was played through Tabla, Hand Sonic, Body Drum and other percussion instruments.
The anchors of the evening were Sangita Gosain in Odia and Anuja Tarini Mishra in English.
222 Views