BHUBANESWAR: The second evening of the ongoing Mukteswar Odissi dance festival hosted by the Department of Tourism showcased solo, duet and group recitals.
The programme started with Shiva Vandana choral recital by Swapneswar Chakraborty and his group from Bhubaneswar.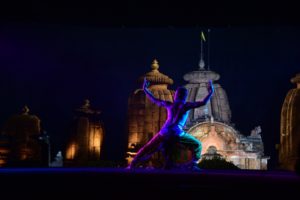 The solo Odissi performance was by Ramesh Chandra Jena  of the city based Odisha Dance Academy. He presented Haragourastakam followed by abhinaya Biswarupa choreographed by Bichitrananda Swain and Aruna Mohanty respectively.
Kolkata-based Shatabdi Mallik and Bhubaneswar-based Niladri Mohanty, both disciples of Durga Charan Ranbir, performed duet during the evening.
The group presentation was staged by Kolkata-based Dona Ganguly and her troupe. They presented Dasabatara followed by Ardhanariswar and Shankaravaranam pallavi.
While Sanhati Pani and Srinivas Ghatuari were the anchors of the evening, Debi Prasad Mishra did light design.