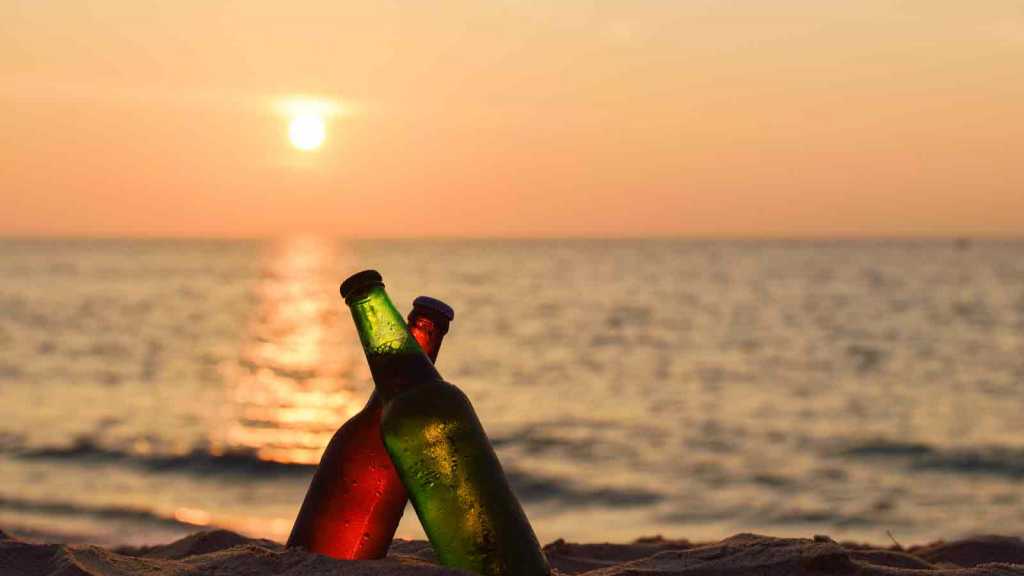 GOA: If you are fond of alcohol and planning a trip to Goa, you must be aware of the following notice stated on signboards here.
"If a visitor is found drinking on Goa beaches, a fine of Rs 2,000 would be imposed. If a group of tourists is found doing this, they will be slapped with a fine of Rs 10,000."
Having drinks on the beaches of Goa has been banned. Despite the ban, tourists take bottles to the beaches and dump the empty bottles there causing multiple hazards.
Several tourists have suffered foot injuries after accidently stepping on the broken glass scattered on the beaches.
During the past few days, the beach cleaning agency has picked up about two tonnes of glass bottles from across 37 beaches. The celebration for the New Year has attracted arrival of large number of visitors here.
The Department of Tourism of Goa Government decided to impose fine after several areas were found littered with liquor bottles and other waste after New Year.
Goa Tourism Director Menino D'Souza said that signboards have been installed to warn people against drinking on beaches.
"The tourism department will enforce the ban. Once we have our Tourist Police Force, we will be able to do it on our own," he stated.
Owing to the growing nuisance of empty and broken bottles dumped on beaches by tourists, the Travel and Tourism Association of Goa has also appealed to the Government to impose strict rules to contain the menace.
221 Views