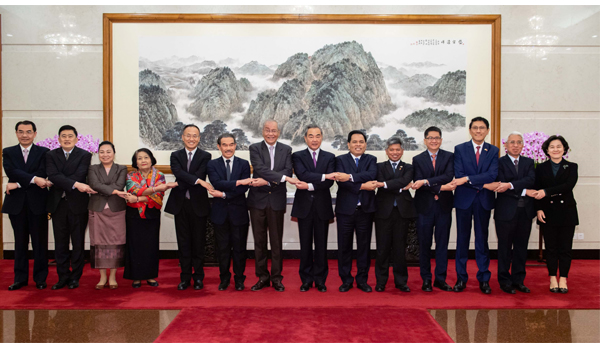 Samikhsya Bureau 
J & K is an integral part of India and no nation on earth has any right to play mediator role or whatsoever over the irritants created by Pakistan on abrogation of article 370 and so on.
It has been made clear by our MEA that it's nobody's business to meddle in.
Subsequently, the matter got mired in some kind of confusion when the Indian government put a cap on the visits of some lawmakers from the country on the ground that still remains to be clarified.Many a leaders were forced to take permission from the apex court for visiting Kashmir.
But now the issue has  spiralled out of proportion post the visit by the members of Parliament from the MEP and being given a warm hospitality there of utmost care. It has been even rumoured that the trip has been organised by a high profile NGO operating internationally. That also needs to be clarified and not through allusions of goodwill etc.
That brings in the poser to the doors of the government at the Centre, as what transpired this kind of a shifting focus!
Given the fact that Kashmir, that undergoes a  kind of unease transition  from last three months almost, how the centre saw prudence in allowing representatives of foreign origin to sit on judgement on Kashmir and opine in whatever way. Is there a mutual accord between Donald Trump and the MEA to paint the situation in good colours.
One can hardly assume that the team shall give it's observations which can disserve  the Indian government's claim that Kashmir is getting back to normalcy fast.
The issue that triggers a debate now is, what was the rational behind allowing the outsiders to pontificate on a matter that is strictly an internal matter of India that brooks no outside interference whatsoever.
Is that not a double standard by the Modi led dispensation to find virtue in the visiting team and look at our own leaders through a prism of suspicion that they may foment unrest ?
That leaves ample reason for all to merrily assume that, it's all about a cozy club attitude that the political dispensation in India has in mind to score a few brownie points only to paper over the ground realities in Kashmir.
Tags:
38 Views