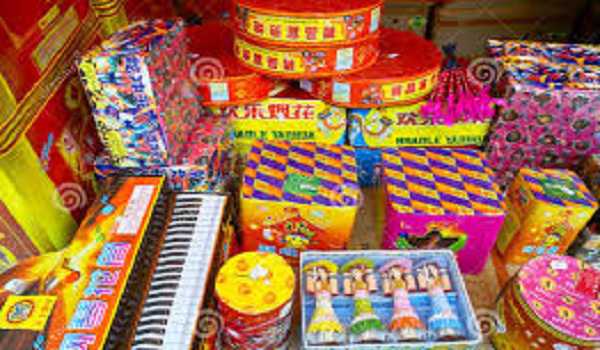 New Delhi, Oct 22 (UNI) Carrying, keeping, concealing, selling or purchasing with Chinese firecrackers will be punishable under Customs Act 1962, government said on Tuesday. "Import of firecrackers is 'restricted' and if a person acquires possession of or is in any way concerned carrying, keeping, concealing, selling or purchasing or in any manner dealing with Chinese firecrackers will be punished under Customs Act 1962," said Principal Commissioner of Customs in a statement.
Smuggling of firecrackers of Chinese origin and their illegal sale in Indian market is a matter of serious concern, the statement said. The use of Chinese crackers are against the explosive Rules, 2008 and is harmful as they contain banned chemicals lke red lead, copper oxide, lithium among others. These chemicals are highly dangerous and inimical to environment.
Buying Chinese crackers also affects or economy and pose threat to the domestic industry, the statement added. People are advised to avoid buying such hazardous Chinese crackers by looking for the labelling details, it advised. Custom department will initiate strict action against any persons who are involved in illegal import, selling and buying of Chinese crackers under Customs Act, 1962, the department maintained.
It has been a year since Supreme Court banned conventional crackers to curb pollution. In the meantime, to satisfy the demand for crackers, eight government-run laboratories came up with eight eco-friendly alternatives, also dubbed as 'green crackers', and gave manufacturing licences to firework makers.
Tags:
237 Views