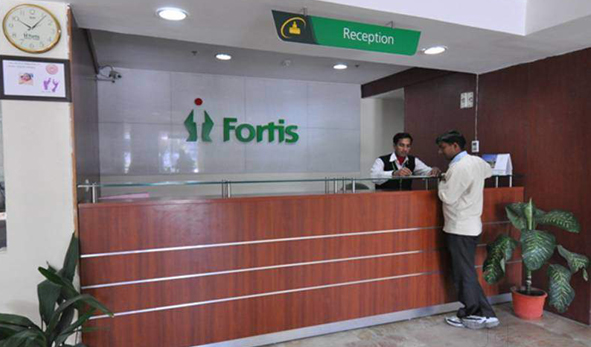 The Kundu family, residents of Raipur were blessed with a baby boy, Piyush, at a private hospital in Kolkata. However, soon after his birth, the baby was diagnosed with Jaundice. A series of tests were conducted and doctors at the hospital diagnosed the baby with Biliary Atresia, a disease in which the bile ducts outside and inside the Liver are scarred and blocked. The family sought further treatment for their baby at multiple hospitals in Andhra Pradesh and Bangalore, where the doctors reached a conclusion that baby required Liver Transplant as lifesaving procedure.
Considering the high cost involved in the Liver Transplantation procedure, family was in two minds, until they met Dr Swapnil Sharma, Consultant, Liver Transplant & Hepato-Pancreato-Biliary(HPB) Surgery, Fortis Hospital, Mulund, who also hosts OPD in Raipur, Chhattisgarh. Dr Sharma explained the procedure to family and comforted them about financial help that could be arranged through various trusts and platforms.
The baby's mother consented for the Liver Transplant, and the baby's mother, aunt and grandmother immediately travelled to Mumbai for the surgery. The patient was shifted to Pediatric ICU at Fortis Hospital, Mulund. Upon evaluation, it was noted that the child was severely Jaundiced and had chest infection. The child was managed in PICU by Pediatric Intensivist team led by Dr Jesal Sheth, statement said.
In the next two weeks child was managed with antibiotics, aggressive physiotherapy and nutritional supplements. He was now fit for transplant in short span,with tremendous efforts from Dr Sheth and her team. Team comprising of Dr Gaurav Gupta, Consultant, Liver Transplant & HPB Surgery and Dr Sharma evaluated Piyush's grandmother,and found her fit for Liver donation, the statement mentioned.
Piyush underwent Liver transplant on September 10 this year; the surgery although challenging, was uneventful. After such surgery generally, the child remains on ventilator support for quite some time; excellent efforts by Chief Anesthetist, Dr Sangeeta Shetty and senior Anesthetist, Dr Vaishali were instrumental in waking up Piyush in the OT itself, after transplant.
Speaking about his current medical condition, Dr Sharma said, "The baby responded very well to the procedure.At the time of transplant,the baby weighed 5.5 kgs; good outcomes in liver transplant patient under 10 kgs remains a challenge even at the best of centers worldwide.Our medical team beat all odds and carried out the transplant successfully. The most touching part of this child's case was that his mother, aunty & grandmother travelled across the country to seek help for their beloved child and are elated to take him home."
Commenting on the medical feat, Dr Gupta told, "At 5.5 kg, this child was one of the youngest babies to have undergone Liver Transplant in Maharashtra; this is a medical feat in itself. This achievement could not have been possible without concerted efforts from all team members. We are thankful to everyone who helped this child undergo a Liver Transplant, and for giving Piyush a new life."
Fortis Hospital, Mulund, Zonal Director Dr S Narayani said, "I'm proud of my team for having achieved this milestone.We are proud to be amongst the top hospitals in Western India to offer this life saving procedure for very small children.We are delighted that our youngest patient to have received a Liver Transplant is all set to go back home."
While Piyush's mother gleefully experessed her thoughts, saying, "We had lost all hope when his condition worsened; seeing him in pain was agonizing. We are very thankful to Dr Sharma & Dr Gupta who treated my baby; we are now all set to go back home. I was worried if my child will ever be able to go to school; with this surgery, he will be able to go to school and enjoy his life to the fullest." (UNI)
56 Views