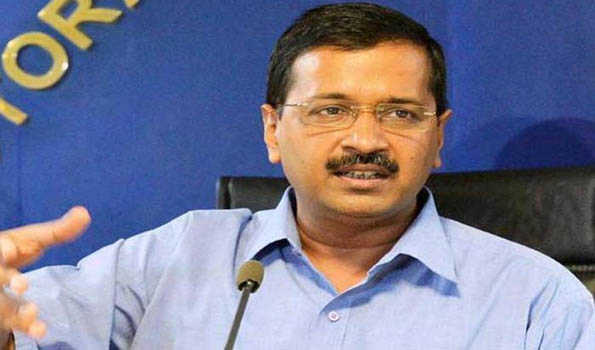 Delhi Chief Minister Arvind Kejriwal has provided a relief assistance of Rs 10 lakh to the family of journalist Ramesh Kumar, who died in a road accident.
The Chief Minister met late Ramesh Kumar's father Vijay Kumar and his wife Seema Devi in the Delhi Secretariat on Friday.
The family told the Chief Minister that the assistance received will be used for the education of the children and the maintenance of the family.
The unfortunate demise of Ramesh Kumar had left the family in a severe financial crisis, and his wife Seema Devi said she was unable to afford the education of their children.
Earlier, according to the policy of Delhi Government, the financial assistance provided to the families of the deceased was less.  Kejriwal revised the policy of the government for the better and stable future of the family.
Ramesh Kumar, 45, belonged to Jharkhand and had been residing in Delhi's Pandav Nagar with his wife Seema, two daughters and a son.
On October 3, 2018, a car hit his motorcycle at ITO. He died in the same accident. Ramesh Kumar had worked in various media institutions for many years. Shortly after his death, the family faced an economic crisis.
Continuing education of three children also became a trouble for his wife Seema Devi. Various journalists and peers of Ramesh Kumar approached Mr Kejriwal, seeking financial assistance for his family.
There was a very modest amount of assistance granted to the families of deceased road accidents victims as per the earlier policies of the government.
The Chief Minister made a personal effort to change the policy.
On Friday, journalists in Delhi thanked  Kejriwal for providing financial assistance to the family of late Ramesh Kumar.
18 Views