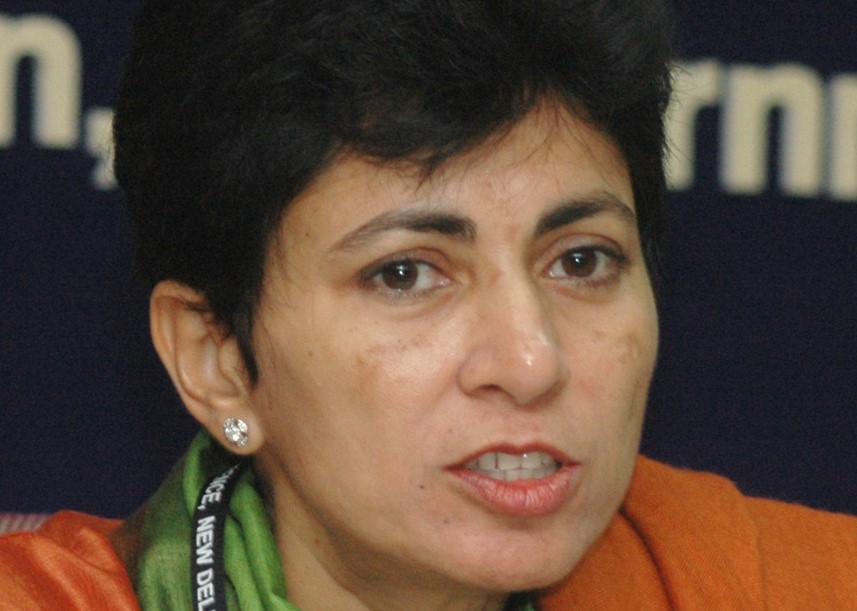 Hisar, Oct 31 (UNI) Haryana Congress state president Kumari Selja paid tributes to former Prime Minister Indira Gandhi on her death anniversary and  to Vallabhbhai Patel on his birth anniversary, saying that both had worked for the unity and integrity of the country. Speaking during a program organizsd at Congress Bhawan here, Ms Selja alleged that the ruling BJP does not have any leader, who is associated with the struggle of freedom, but instead, their leaders were accustomed to coming out of jail by tendering an apology.
Therefore today, they take Sardar Vallabhbhai Patel ji's name as a recourse and an attempt is being made to distort history, she noted. She said that Indira Gandhi had sacrificed herself for the integrity and unity of the country, adding that the former prime minister had a special attachment with Haryana. She had a connection with Haryana the day she was born. Haryana was nurtured by her, Ms Shelja added.
The farmers of Haryana got the maximum benefit  from Green Revolution, which was started by Indira Gandhi. The minimum support price for farmers was also due to Indira ji. Whereas in the present government, the condition of the farmer was worse, she further alleged. Today, when farmers do not get the lowest minimum price of their crop, when they are not allowed to go to the markets and cannot buy their crop, they remember Indira Gandhi, who did great things for the peasant class, the state Congress chief noted.
She said after becoming Prime Minister, Indira ji took many historic steps for the poor of the country. She  nationalised many banks. Today, the country owes her the voice she gave to all sections, including the poor, common man, farmers and Dalits. She said that BJP does not have any leader whose contribution includes being in the  forefront in the fight for independence, with the resultant BJP is resorting to taking the name of Sardar Patel.
Patel was against fundamentalism and the first resolution to end untouchability was passed in the Congress session held in 1931 under his chairmanship. Sardar Patel always stood for secularism, she added. She further said that today, BJP has made Sardar Ji's Statue of Unity. But, it has conveniently forgotten that the Sardar Sarovar Dam on the banks of which this statue has been erected, is a gift of Congress and (Jawarharlal) Nehru ji. The dam was named after Sardar Patel by the first Prime Minister of Independent India.
Ms Selja said that Congress has always struggled. Be it the fight for independence or against inequality, Congress always fought for the farmers and  the poor. They  fought to take the country forward. "We have to move forward by taking inspiration from Indira ji's sacrifice and Sardar Patel's life and make the policies of Congress reach the people as  only the policies of Congress are beneficial for every class. Congress President Sonia Gandhi and former President Rahul Gandhi are working fast in this direction," she added.
Tags:
18 Views