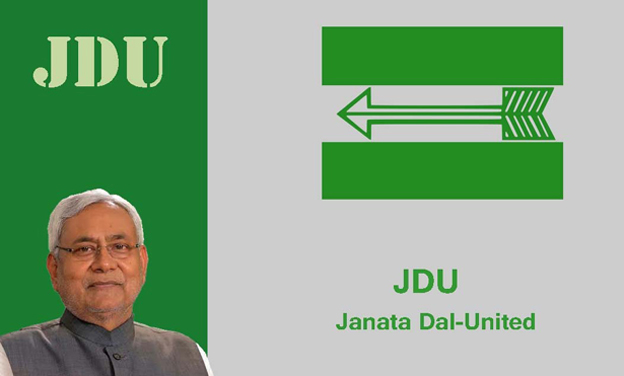 Samikhsya Bureau
Ahead of the Citizenship (Amendment) Bill (CAB) comes into the consideration of Rajya Sabha, differences of opinion have emerged in the Janata Dal (United), BJP's Bihar ally, as two of its senior leaders objected to support the contentious bill.
JD(U) national general secretary and former MP Pavan K Varma on Tuesday urged Bihar Chief Minister and party's national president Nitish Kumar to reconsider support to the CAB in the Rajya Sabha, which he said is 'unconstitutional'.
"I urge Shri Nitish Kumar to reconsider support to the CAB in the Rajya Sabha. The Bill is unconstitutional, discriminatory, and against the unity and harmony of the country, apart from being against the secular principles of the JDU. Gandhiji would have strongly disapproved it," Mr Varma, who is also the party's national spokesman, tweeted.
Varma's criticism comes hours after party's national vice president and poll-strategist turned politician Prashant Kishor had expressed disappointment over JD(U)'s support to the CAB in the Lok Sabha.
"Disappointed to see JDU supporting CAB that discriminates right of citizenship on the basis of religion. It's incongruous with the party's Constitution that carries the word secular thrice on the very first page and the leadership that is supposedly guided by Gandhian ideals," Mr Kishor tweeted just after the bill was passed in the Lok Sabha.
After being debated over seven hours, the Bill was passed in the Lok Sabha with 311 members favouring it and 80 voting against it.
In Rajya Sabha, the JD(U) has six members and it is crucial for NDA to pass the bill in the Upper House.
The Rajya Sabha's effective strength is 240, and the NDA need only 16 members support from outside to reach the magic number of 121, as it has 105 members currently.
While the non-UPA, non NDA parties such as AIDAMK-11, BJD-7, YSRCP-2 had supported the government in Lok Sabha and is expected that they will support in Upper house also, which will help the Narendra Modi government to pass the bill.
The Rajya Sabha will take up the CAB at 1400 hrs tomorrow for consideration and passage.
78 Views