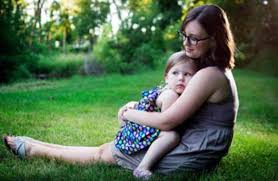 When a woman delivers a baby, it's not just the celebration of a little bundle of joy, but also of the birth of a mother, the epitome of firmness and fortitude, complete with the warmth of love and sacrifice.
A mother has the power to change the world. When a mother is determined to extract the best out of her child, she will do just about anything, to accomplish the task.
These thoughts were expressed by Nitin Bindlish, founder and CEO of Mom's Belief, an organisation working for the development of children with neurodevelopmental disorders.
According to  Bindlish, the core DNA of Mom's belief is the overall development of special children, including those suffering from ADHD, Down's Syndrome, Cerebral Palsy, Intellectual disability, Dyslexia and children with similar learning disabilities.
They are not, what people say handicaps, but they are the children of determination, those who can move the mountains with their will,  Bindlish told UNI on Monday.
Normally, when a child is diagnosed with a disease like Autism or ADHD, parents get a little panicky.
They run from pillar to post, getting appointment from doctors, taking the kid to therapy centres and periodic visit to the hospitals, for tests and check-ups.
Gradually, as the visits to doctors and hospitals decrease, the therapy centre also take a backseat, with the sessions limited to around six hours a week, roughly coming down to 24 hours a month, the CEO pointed out.
He said after the initial euphoria subsides, parents start waiting for the next session at the therapy centre, doing practically nothing for the child's growth, at home.
This is where Mom's belief chips in, with it's sophisticated tools and a humane approach towards some of the diseases, which in raliry, are not ailments, but rather, they are a way of life, added the CEO.
Such children need a little encouragement in all stages of life, starting from pre-school to kindergarten, during primary to secondary classes and even after that.
Sometimes, they need motivation at the age of 70 also, he pointed out
Involvement of the parents, especially the mother is very important for such kids.
"We tell mothers not to lose heart, have a positive approach towards life and engage their wards in some constructive activities, in the confines of their homes. "We provide them with state-of-the-art gadgets and encourage them to spend some quality time with their kids, while understanding their needs and bringing out the best in them," he added.
"We want the mother to take charge, become a co-therapist," he expressed.
These kids learn differently, but when they adapt to their environment, they are just like sny other kid, said   Bindlish. The organisation works at three levels- home, centre and school.
"We encourage mothers to start on the Do It Yourself (DIY) theme. If they are on a swing, teach them balancing. "When a child gets exposure to these small pleasures, but with the right approach, the trajectory of his/her life is completely different," he added.(UNI)
18 Views