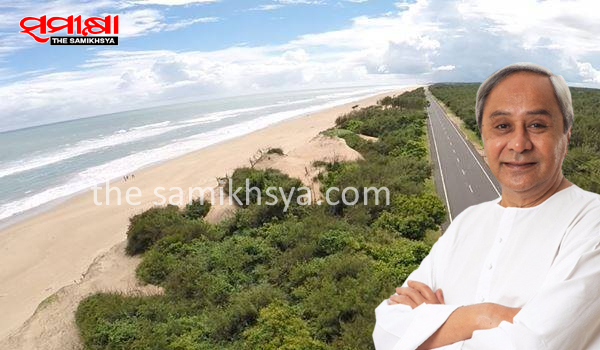 The Samikhsya Bureau
Bhubaneswar,Nov 2:- A month long eco retreat festival will be organized on the Puri-Konark marine drive from December 14 to January 14  to woo  the tourists from country and abroad.  A decision was taken to organize the festival 8 KM from Konark at a meeting presided over by Chief Minister Naveen Patnaik here today. As per the decision there would be provision  for international standard  luxurious tents, cultural programmes, 3D Mappings,  food festival, adventure , water sports, for the tourist during the month long festival at the site.
As many as 50 luxrious  tent cottages would be constructed along with provision for water and electricity connection for the benefit  of the tourists. In addition  the government will  beautify the  marine drive  and  the whole stretch would be  illuminated. The government hopes that the development of Puri town, the Samuka project and the international level eco-retreat  festival  will enhance  the tourism capacity of Puri and Konark. The chief minister asked all the departments concerned to put their best to make the festival a success.
149 Views