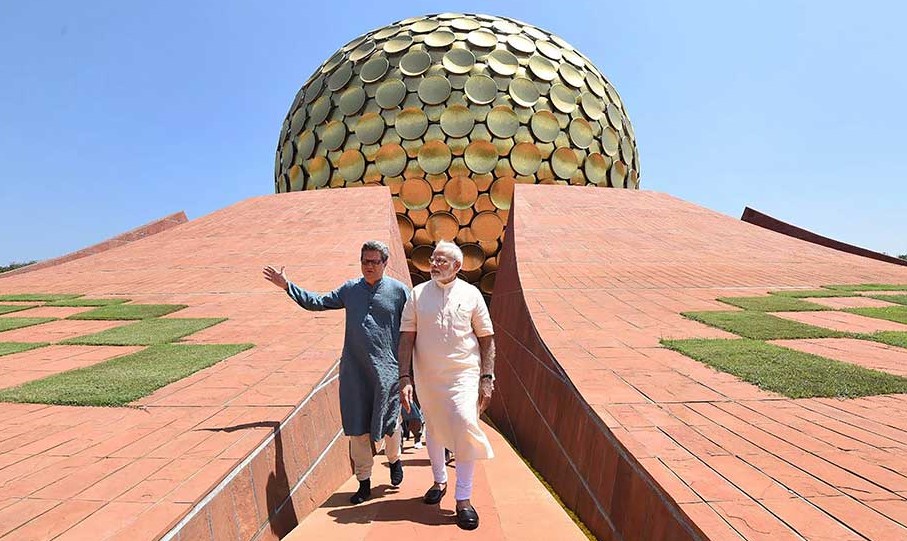 The Samikhsya Correspondent
PUDUCHERRY: Prime Minister Narendra Modi, who is on a visit to Tamil Nadu and Puducherry, laid the foundation stone for four-laning of NH45-A covering Karaikal District and Medical College Building at Karaikal New Campus- Phase I, Karaikal District (JIPMER).
He also laid the foundation stone for development of Minor Port at Puducherry under Sagarmala Scheme and Synthetic Athletic Track, Indira Gandhi Sports Complex, Puducherry.
The PM also inaugurated the Blood Centre at Jawaharlal Institute of Postgraduate Medical Education & Research (JIPMER), Puducherry and a 100 bed girls' hostel at Lawspet, Puducherry for female athletes besides the reconstructed Heritage Marie Building.
Puducherry has been home to sages, scholars and poets and also to revolutionaries like Mahakavi Subramania Bharathi and Sri Aurobindo, Modi stated.
Admiring Puducherry as a symbol of diversity, he said here people speak different languages, practice different faiths but live as one.
Inaugurating the re-built Mairie Building, the Prime Minister said that the building will add to the beauty of Beach Promenade and attract more tourists.
Laying the foundation of Puducherry Port Development under Sagarmala Scheme, the Prime Minister hoped that once completed, it will help the fishermen who have been using this port for venturing into sea for fishing operations.
It will provide much needed sea connectivity to Chennai. This will facilitate the cargo movement for industries of Puducherry and ease load on Chennai port. It will open up possibilities of passenger traffic among the coastal cities, he said.
"The people of Puducherry are talented. This land is beautiful. I am here to personally assure all possible support from my Government for the development of Puducherry," the Prime Minister assured.
219 Views