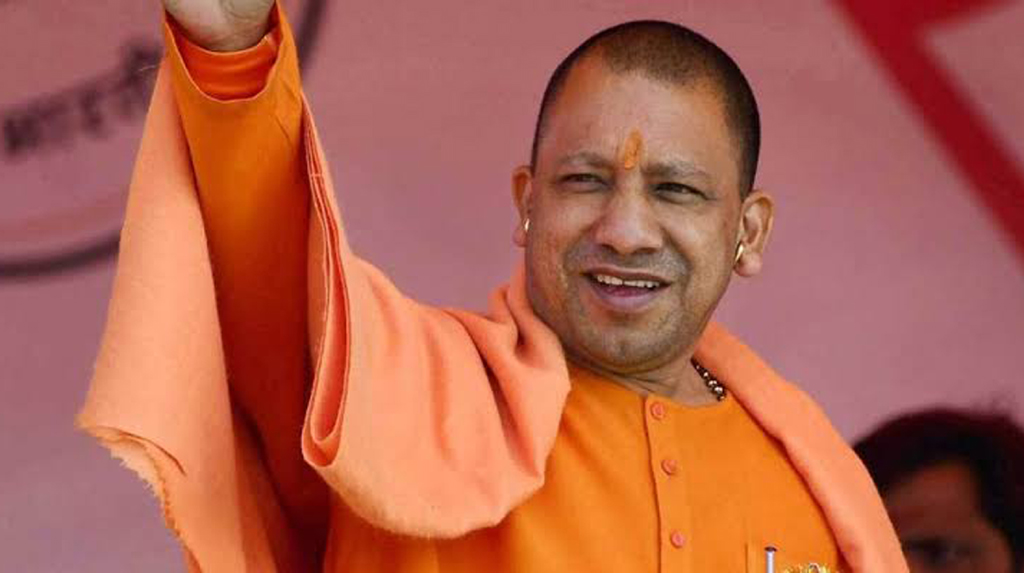 Lucknow:  Uttar Pradesh Chief Minister Yogi Adityanath on Friday held a meeting with top officials to discuss ways and means to meet the challenges after the lockdown is lifted.
The Chief Minister said that the biggest challenge would be to control movement of population since a large number of migrant workers have been kept in shelter homes at present.
He said that efforts should be made to maintain social distancing even after the lockdown is lifted. Special care will be taken to enforce the safety protocols in the 16 districts that have reported corona positive patients.
Sources, however, said that the lockdown could be lifted in a phased manner. Cinema halls and shopping malls may continue to remain shut for a few more days and a decision will also be taken regarding schools and colleges.
Addressing a meeting of Team 11, set up to combat the coronavirus pandemic in the state, Yogi said the doorstep delivery of food will have to continue even after the lockdown is lifted since people may not return to work immediately.
Community kitchens will continue to function in every district and collection centres for food packets will also continue.
The Chief Minister said that a volunteer force comprising NSS, NCC, scouts and Yuva Mangal Dal, should be set up and trained to overcome the crisis.
The volunteer force could also be deployed in the distribution of food.
Yogi also asked officials to prepare a list of private physicians and doctors who could be available to the common man on phone.
He said that the state government has decided to set up a Corona Care Fund of Rs 1,000 crores which will be used to purchase ventilators, personal protective equipment and other medical equipment. Donations would also be taken from the corporate sector under the corporate social responsibility scheme.
The state government has also moved to enforce doorstep delivery of FIRs to those who violate the lockdown and misbehave with police personnel.
The scheme, under which the police will serve the FIR at the doorstep of the violator, was launched in Muzaffarnagar on Friday.
Prime Minister Narendra Modi, in his video conference with the Chief Ministers, had sought suggestions for dealing with the situation once the lockdown is lifted.
222 Views