The Samikhsya Bureau
NEW DELHI: A 1,300-year-old Hindu temple of Vishnu has been discovered in Pakistan's Swat district.
The temple was traced a team of by Pakistani and Italian archaeologists at a mountain in this northwest province.
It was unearthed during an excavation at Barikot Ghundai.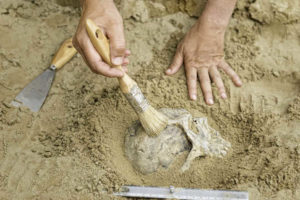 Built 1,300 years ago during the Hindu Shahi period, the temple site has traces of cantonment and watchtowers, said officials of the Khyber Pakhtunkhwa Department of Archaeology, as reported in the media.
The Hindu Shahis or Kabul Shahis ruled present day Afghan and Pakistan region during 850 and 1026 AD centred around the Kabul Valley, including Gandhara – present day Pakistan and Afghanistan – and north-western India, the researchers were quoted stating.
With a water tank near the temple site, it reflected many ancient temple structures in south India, they added.
Swat district is home to many thousand-year-old archaeological sites belonging to the Hindu Shahi period.
Italian Archaeological Mission in Pakistan has claimed that it is was the first temple of the Ghandhara civilisation discovered in Swat district.
Modern archaeological excavations began in Swat in 1955 and remained uninterrupted for 60 years, except for brief interruption between 2007 and 2010 due to insurgency in the valley, the report said.