Bhubaneswar: A state-of-the-art 500 seat auditorium was inaugurated at the Institute of Agricultural Sciences (IAS), faculty of agricultural sciences of Siksha 'O' Anusandhan (SOA) here, by Saswati Das, Vice-President of SOA on Sunday.
The new facility would be a centre for exchanging ideas between students, faculty members and researchers, Ms. Das said.
Coinciding with the inauguration, a TEDx event was also organised at the new venue.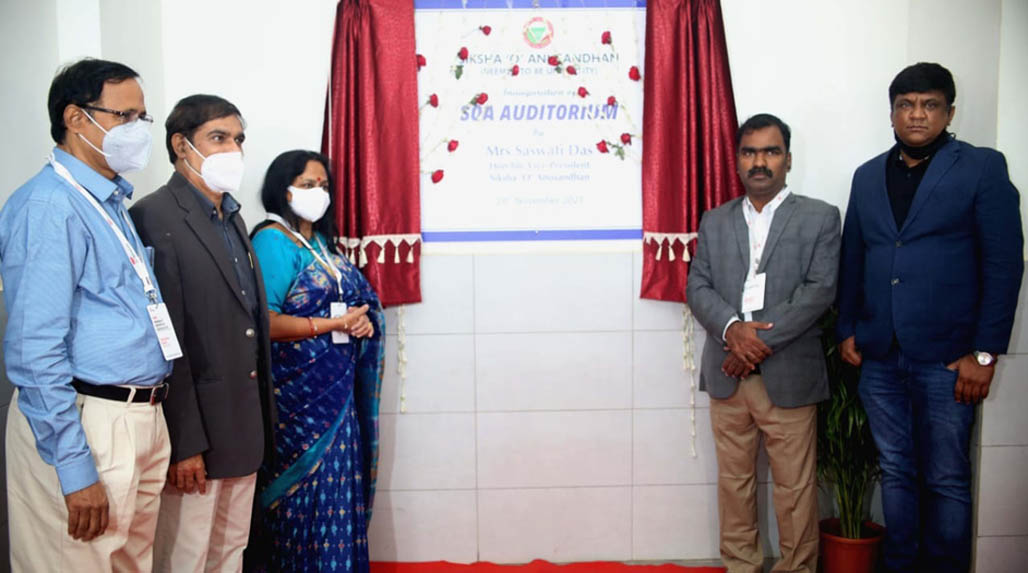 The speakers at the TEDx event included Maj. Gen. (Retd.) Yashpal Mor, Bollywood lyricist Kumaar, well-known music composer and singer Nilesh Ahuja, Radio Jockey Raghav, philanthropist Akshita M. Bhanjdeo, Influencer for Global Developmental Goals Kamal Prakash Seth and founder of Pencil for Change Pattnaik Ompriya Mohanty.
The inaugural program was also addressed by SOA's Pro-Vice Chancellor Prof. P. K. Nanda, Acting Dean of IAS Dr. B.K.Mishra, Dean (Students' Welfare), Prof. Jyoti Ranjan Das, Additional Dean (Research) Dr. Priyabrata Patnaik and organiser of the TEDx Mr. Abhisek Patnaik.