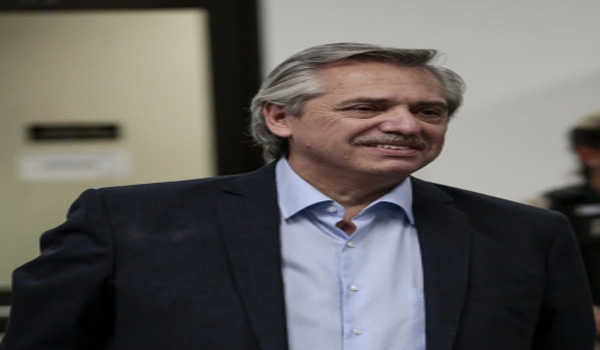 Buenos Aires, Oct 28 (UNI) Centre-left opposition candidate Alberto Fernandez has been elected president of Argentina in a vote dominated by economic concerns. Incumbent president of Argentina, Mauricio Macri, congratulated on Sunday his rival, opposition leader Alberto Fernandez, on winning the presidential election.
Mr Fernandez secured more than the 45 pc of the vote needed to win, beating Mauricio Macri, said a BBC news report on Monday.Raucous crowds gathered at Mr Fernandez's election headquarters to celebrate the result. The vote was held amid an economic crisis that has left a third of Argentina's population in poverty.
Mr Macri had trailed behind his challenger in pre-election polls and was trounced by the opposition in primary elections in August.
Tags:
15 Views