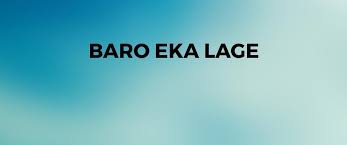 Sudarshana Mukherjee, Councillor, Ward 68 & Founder, 'Baro Eka Lage' today announced a unique initiative to felicitate 200 elderly underprivileged women of Ward 68 of Kolkata Municipal Corporation.
Present on the occasion were  Subrata Mukherjee, Minister-Panchayats & Rural Development, Government of West Bengal,  Swapan Basu, renowned singer and   Chandabani Mukherjee, social worker.
Under this initiative, the underprivileged would be felicitated with garlands, sweets and new sarees. Baro Eka Lage will also arrange for 'Puja Parikrama' for underprivileged senior citizens like previous years. Several other programmes have also been planned for the pujas.
"It has always been our endeavour to include the entire community in all our initiatives, specially Durga Puja. We have tried to bridge the gap between the haves and the have nots by felicitating the underprivileged. Our constant endeavour has been to make them feel that we are always with them", said Ms Sudarshana Mukherjee, Councillor – Ward 68, Kolkata Municipal Corporation.
Needless to say, "Baro Eka Lage" is indulged in a good cause of showering happiness amongst people's heart so that from 'Baro Eka Lage' (Feeling too lonely) one can feel 'Baro Eka Lage Na' (Not feeling too lonely).  (UNI)
44 Views