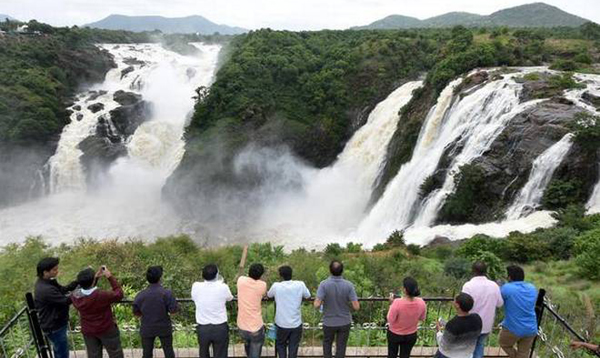 Chamarajanagar, Karnataka, Nov 6 (UNI) A world-class Bio Diversity Park will be built at a cost of Rs 100 crore near famous tourist spot Bharachukki falls in the district, Karnataka Minister for Primary and Secondary Education S Suresh Kumar, who is also the District In-charge Minister, said here.
Speaking to newspersons after visiting the spot on Tuesday, he said the Park will commence from December first week and will come up in 150 acres of land, which will be one of the tourist attractions of the state.
He said a Solar Park will also be installed to meet the energy requirement of Bamboo Park and Orchid Park that would also be coming up in the Bio Diversity Park. A theater with sitting capacity of 2000 people would be built along with walking path.
He said the Tourists would be welcomed with Sound and Light at the entrance. A Food Court and Rest Rooms would also be built for the benefit of tourists and the project is expected to complete by March, 2020.
15 Views